Hearing Aid Compatibility: A Compatible World Becomes Undone
We appeal to you, Mr. Chairman and members of the committee: Reach out, reach and touch someone, someone who will remain phone deaf unless you touch him with your vote. The right to hear and be heard is inherent in humankind. … We appeal to you to restore that usurped right to hearing-impaired people, and to the millions of nonimpaired people with whom they should be able to communicate by telephone.
—David Saks, director,
Organization for Use of the Telephone, Inc.
SOME MAY say that it is even worse to lose access once enjoyed than never to have had it at all. It was perhaps for this reason that a small band of crusaders, most of whom were senior citizens, fought with the tenacity that they did—for more than two decades—to reclaim the telephone access that had been snatched away from them.
During the first part of the twentieth century, people with hearing aids used "acoustic coupling" to hear over the telephone. A hearing aid's microphones would pick up sounds from the phone's receiver, which would then be amplified for the phone's user. Unfortunately, this mode of coupling often failed to secure a tight seal between the hearing aid and the phone, causing distracting background noise to seep in and make it difficult for the user to hear. Acoustic coupling also could create annoying feedback when sound from the hearing aid output reflected off the handset, and was re-amplified by the hearing aid's microphone.1
After World War II, certain hearing aids made in America began to be equipped with a small, coiled wire called a telecoil, or "T-coil," that was able to "inductively couple" with AT&T standard or general purpose telephones, then being used by approximately 80 percent of all Americans.* When activated by means of a switch on the hearing aids, the telecoil would enable individuals to receive sound through a magnetic field emitted by a "U-type" receiver used in these telephones; the user could then turn off the hearing aid's microphone to eliminate the background noise or feedback associated with acoustic coupling.2 Although technically, AT&T's policy disallowed such inductive coupling as an impermissible attachment to its telephone system, the company did not actively enforce this restriction against hearing aid users, and this policy was later invalidated by the FCC.3 As a result, many people with moderate to severe hearing loss became increasingly dependent on telephones with that could inductively couple with their hearing aids to meet their communication needs.
Around the 1960s, AT&T decided to redesign its standard telephone handset because it disliked the phone's heavy reliance on expensive cobalt, chrome, and nickel materials, and its vulnerability to vandalism when used at payphones. The company created a new "L-type" handset receiver, one that was cheaper, more rugged, and therefore more able to resist abuse at payphones.* The revised configuration also enabled AT&T to launch a new compact phone, the Trimline telephone. Unfortunately, the new design did not generate a magnetic field strong enough to couple effectively with hearing aid T-coils. AT&T paid little attention to this fact, however, because the magnetic field released by AT&T's telephone had never been a deliberate design feature of those phones, and because inductive coupling was still not permitted under its tariff.
In 1966, AT&T approached hearing aid manufacturers to explain the change in its handsets, and to seek exploration of other ways to achieve hearing aid compatibility with its telephones.4 At the time, however, approximately half the hearing aids in America already contained the inductive pickup coil, and the hearing aid industry would not retreat from its stance that inductive coupling provided the best means of achieving telephone access.5
By the early 1970s, AT&T's increased reliance on its L-type receivers began to have a devastating effect for many hearing aid users, who suddenly found locating hearing aid—compatible (HAC) phones to be a challenge. David and Reba Saks, senior citizens living near Baltimore, Maryland, were among the many individuals who discovered that certain public phones no longer worked with their T-coil-equipped hearing aids. They anxiously contacted AT&T to protest the company's actions, but quickly learned that the company had no intention of reverting to its original handset configuration. In response, the graying activists founded the Organization for the Use of the Telephone, Inc. (OUT) in 1973, hoping that the strength of an organized effort would make AT&T pay greater attention to their concerns.†
Seventeen very indignant individuals attended OUT's first meeting. David Saks, the group's ringleader, later described the organization's daring decision to seek an immediate face-to-face meeting with the president of AT&T:
We were an uncommonly compatible group of strangers. That first decision to immediately approach the company's top executive was indicative of our activist attitude and set the tone for the years of struggle that lay ahead. Our slogan: All Telephones Must Work With All Hearing Aids Everywhere indicated the comprehensive nature of the goal that we sought.6
Although the meeting that Saks and his crew eventually got with high level AT&T executives ("a crafty crew of vice presidents" Saks called them) initially elicited flat-out refusals to alter the company's course, the following year, AT&T did agree to restore the magnetic emissions on its public payphones and to even provide compatible handsets upon request. While reports differ as to what prompted this reversal in position, some say it was pressure on AT&T, GTE, and other companies to reinstate the HAC phones from the White House's Special Assistant for Consumer Affairs Virginia Knauer.7
AT&T's decision to restore some of the access that had been taken away may have also been influenced by a new technology that was developed around 1974. Telephone engineers had succeeded in designing an auxiliary coil that was able to produce a magnetic field strong enough to couple with hearing aid telecoils, but was also small enough to include in the lighter, L-type telephone receivers. In 1975, AT&T began to install these modern "LC-type" handsets on its new payphones, and to retrofit its older models. Consumers would be able to identify a HAC handset by looking for the phone's "blue grommet," a blue rubber ring attached where the telephone cord met the handset. In 1976, GTE, whose phones previously had never been compatible, followed suit with a three-year plan to add inductive coupling to all of its coin phones and to make other telephones compatible upon request.
In the mid-1970s, AT&T also developed a portable telephone adapter, the 100A coupler, which, when strapped onto the receiver of a phone's handset, converted the acoustic signals emanating from the phone into magnetic signals that permitted inductive coupling.8 But consumers severely criticized the device as cumbersome and difficult to use. Because the adapter could not remain attached to a wireline telephone when the phone was hung up, its user needed to create a perfect seal each time it was attached; this required significant physical dexterity and was quite difficult for senior citizens, people with mobility impairments, and children.* Consumers were also concerned about the stigma associated with using the device; Saks alleged that salespeople and working professionals who regularly interacted with customers and clients would find it "embarrassing and demeaning" to have to attach an awkward device simply to receive a telephone call.9 Finally, the price of the adapter, plus the cost of a spare and batteries, placed added burdens on hearing aid wearers.*
Despite industry's various concessions, OUT remained dissatisfied. The disability activists insisted that only the universal compatibility of all telephones manufactured and sold anywhere in the United States could provide hearing aid users with the equal access they needed in "employment, social activity, education, business and professional practices—every phase of daily living."10 Absent a firm industry commitment to full compatibility, they feared that future telephones would continue to eliminate access provided in the past, and that hearing aid manufacturers would not be able to keep up with future electronic telephones that were "radically different from the instruments" to which society had grown accustomed.11
In 1977, OUT organized a spirited effort to mobilize hearing aid users across America in the fight for universal telephone access. The group widely distributed a "Guide to Action," proclaiming:
We must stand firm that ALL TELEPHONES MUST WORK WITH ALL HEARING AIDS—EVERYWHERE … and EVERY HEARING-IMPAIRED PERSON MUST BE AN ADVOCATE FOR ALL HEARING-IMPAIRED PEOPLE EVERYWHERE."12
The guide asked potential advocates to enlist the aid of the media, regulatory agencies, professional and service groups, and unions in prevailing upon the nation's hundreds of telephone companies to provide telephone access. Along with these national efforts, OUT met with local regulators to persuade them to install HAC-only telephones in their governmental offices. But while Saks's home state of Maryland agreed to purchase compatible phones for some of its facilities, overall this approach achieved only occasional successes that were not very helpful in contributing toward the group's goal of universal access.13
In 1977, OUT also arranged for NCLD to include a request for hearing aid compatibility in a major FCC petition that the law center was putting together on telecommunications access.14 But when the FCC opened a formal proceeding on the petition (Docket 78-50) and invited public comment, AT&T came out in strong opposition to any rules that would mandate inductive coupling, insisting that they would freeze the design of telephone handsets to 1950s technologies: "the door should be left open for the utilization of new technology, which at some future date may offer attractive features or economic advantages that cannot be ignored."15 This angered OUT's crusaders, who queried whether AT&T's "strange progress" could truly bring about advances if this progress was depriving so many consumers of telephone service.16 AT&T's response was a mere promise to have its researchers investigate other types of telephone coupling. At the same time, the company insisted that the hearing aid industry bore an equal responsibility to achieve compatibility between its devices and modern telephone technologies.
Legislative Efforts for Universal Compatibility
Over the next several years, the FCC's proceeding on telecommunications access sat untouched. But neither industry's staunch opposition to a HAC mandate nor the Commission's foot-dragging proved enough to break the resilience of Saks and his band of activists. Convinced that the FCC was violating its universal service obligation to make telephone service available to all Americans, OUT's advocates decided to take their cause to Congress.17 In 1980, Saks convinced his congressman, Clarence Long (D-Md.), to introduce federal legislation that would prohibit the production of non-HAC telephone handsets. Co-sponsored by Representatives Edward Markey (D-Mass.) and Robert Matsui (D-Calif.), H.R. 5022 would make it unlawful to manufacture, import, or install, offer for sale, or lease any telephone not designed to be compatible with hearing aids via inductive coupling.18 Violations would be punishable by fines up to $5,000 for an initial offense, and up to $10,000 for second or subsequent offenses. Long pointed out that the bill would not only benefit millions of Americans with hearing loss; it would also benefit people who wished to communicate with those people.
The House Subcommittee on Communications held hearings on the proposed HAC legislation on March 27, 1980. Readily acknowledging the need for regulatory intervention to correct the market failures that had occurred, the subcommittee's chairman, Representative Lionel Van Deerlin (D-Calif.), posed a question that set the stage for the day's events: "As we move forward in adopting new computer and telecommunications technologies, will we make an effort to see that those new technologies and services make our society more open, more inclusive, or we will design the electronic equivalent of a building without wheelchair ramps?"19
In fact, hearings on H.R. 5022 provided one of the first national forums for individuals with hearing loss to publicly share the harsh consequences of telephone barriers. One woman testified that after bringing her daughter to college in Florida in a raging hurricane, she discovered that the lack of a compatible phone at her motel prevented her from calling family back at home. In order to let relatives know that she had arrived safely, she ventured out in the torrential rains, traveling more than two miles before she could find an accessible handset.20 Others came forward with their own tales of isolation and fear, with one witness calling his constant efforts to guess the location of a compatible telephone "roulette with a telephone."21 The potential dangers were underscored by Sarah Geer, an NCLD attorney, who pointed out the urgent need for communication in the event of sudden illness or unexpected travel changes.22 The National Retired Teachers Association (NRTA) and AARP also emphasized the critical need for telephone access by older Americans to prevent social isolation, and to be able to receive support services, such as home delivered meals and help in an emergency.23
AT&T however, remained vigorously opposed to the proposed legislation, citing the more than 90 percent of its coin phones that were already HAC.* According to AT&T's witness, John L. Clendenin, future technologies were moving toward "lowpower, lightwave, and digital systems," and a requirement for inductive coupling on all phones would stifle research and development on what promised to be smaller and less expensive phones that featured improved voice quality reception.24 The company argued that it would be unfair to impose a "unilateral requirement on telephones that might really have little effect on improving overall hearing aid coupling performance" without creating a parallel obligation on hearing aid manufacturers.25 In any event, Clendenin said, AT&T was committed to providing telephones with built-in magnetic coupling for people who requested them. This was not enough, however, for Congressman Matsui, who challenged the adequacy of AT&T's efforts to alert consumers and businesses about the availability of HAC devices. Noting his own slight hearing loss, Matsui asserted that he himself never would have thought to ask about the existence of an accessible telephone. Before the congressman was through, he had Clendenin admitting that AT&T could be more "up front" in notifying the public about its offer to convert phones.26
AT&T's claims regarding the future of telecommunications were buttressed by the witness for the Electronic Industries Association (EIA), Otto J. Gusella, who predicted that inductive telecoil coupling would be phased out entirely over the next twenty years. Gusella said not to worry, however, because hearing aid industry research taking place in Canada offered "promising results" with acoustic cancellation techniques that prevented howling from in-the-ear hearing aids. He urged continued sponsorship of such research, rather than legislation, as the best approach to providing telephone access to hearing aid users.27
Saks implored the subcommittee to stop putting consumers in the middle of the telephone and hearing aid industries' battles; each had consistently attempted to shift responsibility to the other.28 Though he applauded the progress made by AT&T, GTE, and other companies, he also insisted that only federal regulation could prevent regressive design changes from denying access in the future. With some crafty arithmetic, Saks then fashioned his famous "one-cent solution," a mathematical equation designed to prove that universal HAC access would cost only one penny per telephone per year!*
Although H.R. 5022 never was enacted, it successfully drew attention to the hearing aid compatibility issue both on Capitol Hill and within the telephone industry. After the hearings, the North American Telephone Association (NATA) invited OUT to make a presentation on HAC at its 1981 NATA convention. Unfortunately, Saks later described attendance at this event to be a spectacular disappointment:
NATA provided our seminar panel with a beautiful room, more-than-adequate amenities, generous print and display publicity, and we had a pool of several thousand attendees from which to draw our audience. We attracted exactly three representatives … who listened courteously to the information offered by our six panelists."29
Although Saks lamented that his "hopes for voluntary accommodation to the needs of hearing-impaired subscribers were shattered," poor attendance at one conference was hardly enough to sway his determination. Armed with his new slogan, "Telephones for Hearing-Impaired People—The One-Penny Bargain," in June of 1981, the maverick convinced Representative Long to introduce another HAC bill, H.R. 375, to end discrimination against hearing aid users.30 However, this bill, too, died in Congress.
In September 1981, FCC Chairman Fowler announced the Commission's intention to resolve the issues in Docket 78-50 within the year. But with nearly four years having already passed with little or no FCC action on this proceeding, there was reason to be skeptical about the FCC holding true to its promise. On January 10, 1982, Saks continued his crusade with an open letter from OUT to the telephone industry, focusing his attacks on industry's increased reliance on the telephone adapter as a permanent HAC solution: "We are not struggling for the right to carry around another electronic device. We're struggling for the right to use—and pay for the use of—your products and services."31 An exasperated Saks also complained that few consumers had enough information to know how or where to request a handset with magnetic emissions because industry personnel did a poor job of responding to consumers who could not successfully articulate their needs.* With manufacturers stepping up their production of phones without inductive coupling, and private businesses, including hotel chains, health-care facilities, and government agencies increasing their purchases of these less expensive devices, Saks again went back to Congress, this time convincing Senator Charles Mathias (D-Md.) to introduce another HAC bill, S. 604, on March 3, 1982.32
Peter Bennett was an EIA engineer who had been working on telephone design since 1955. When he saw that the newest HAC bill would again prohibit incompatible telephones at the risk of steep financial penalties, he assumed that the bill would suffer the same fate as its predecessors. Earlier HAC bills had been defeated partly because there were no industry specifications defining a magnetic field strength in telephones. Without these standards, anyone could wrap a few wires around an inexpensive transistor radio, call it a hearing aid, and require its compatibility with all telephones. In the past, industry had been successful in convincing Congress that in the absence of compatibility standards, it would be unfair to outlaw the manufacture of non-HAC telephones and to impose stiff penalties for noncompliance.33
Convinced that the continued absence of HAC specifications would kill Mathias's bill as well, Bennett arranged a meeting with staff of the Senate Subcommittee on Communications to persuade them of the absurdity of the bill's provisions. Although he left the meeting confident that he and his colleagues had secured the bill's demise, only a few days passed before he received a call from Peyton Wynns, a legislative aide, asking him what EIA wanted in the new legislation. When Bennett assuredly told him "nothing," Wynns politely informed him that the committee intended to pass a HAC bill, and that if industry did not submit alternative language to the subcommittee within three days, the Saks bill would become law. One of the individuals who had accompanied Bennett to Capitol Hill had been Dan Bart, a lawyer and engineer for GTE. Realizing there was no turning back, Bennett sought Bart's legal and technical expertise to help draft an alternative proposal. In a matter of hours, Bennett, Bart, and Gusella hammered out a compromise that they believed to be workable, if not completely palatable.
Senators Cannon (D-Nev.), Goldwater (R-Ariz.), and Riegle (D-Mich.) introduced the revised proposals in a substitute bill, S. 2335, on April 1, 1982.34 But advocates were not happy with the revisions. Rather than require universal HAC access, S. 2335 required merely "reasonable" access to telephone service, a term that advocates perceived to be both vague, and in conflict with the Commission's universal service obligation guaranteeing equal telephone access to all Americans. Although S. 2335 gave the FCC discretion to require compatibility on telephones "frequently used by the public" or "provided for emergency use," the bill required the inclusion of inductive coupling only on coin telephones, something that the industry was already doing. Intense lobbying by Motorola had also succeeded in exempting cellular telephones from the proposed mandates. On May 6, 1982, the Senate subcommittee held joint hearings to compare the merits of S. 2335 with S. 604's proposal for universal compatibility.
Hearing loss occurs across all segments of society. It does not distinguish among rich entrepreneurs, high-ranking government officials, rural farmers, or low-income construction workers. When Senator Barry Goldwater, chairman of the subcommittee, opened the Senate hearings, he announced his own connection with hearing loss: "This is a subject that is quite close to my heart because my wife is hard of hearing and she wears a hearing aid and is able to use the telephone because of the newer type of aid and the fact that they put in an amplifier."35 Some attributed the committee's unprecedented interest in the HAC issue to this family connection.
Nine years had passed since OUT had begun its aggressive campaign to achieve universal compatibility. Saks testified that during this period, industry had created successive "nonsolutions" to the HAC problem, which had effectively sidetracked consumers' appeals for universal access, and unnecessarily complicated what should have been a simple solution to a simple problem.36 OUT witness Edna Lee Schmidt testified that she had not even considered herself disabled until she began working in an area of the country where telephones were incompatible. Unable to hear her own sister over the phone, she had learned of her own grandmother's death from a stranger.
The remaining witnesses were divided in their support for each of the HAC proposals. Various consumer organizations, including the NAD, the American Coalition of Citizens with Disabilities, the Communication Workers of America (CWA), the Disabled American Veterans, NRTA, and WAGHOH, strongly supported the universal access provisions of S. 604. However, hearing aid manufacturers, speaking through the Hearing Industries Association (HIA), declared their support for the less restrictive mandates of S. 2355, noting all of the progress made in the production of compatible payphones, as well as new joint efforts between HIA and the telephone industry to standardize telephone magnetic field strength.37
Most disappointing was the FCC's refusal to support the universal access alternative. Rejecting the "overbroad" ban of S. 604 in favor of S. 2335's more flexible approach, the Commission's witness testified that the widespread modification of telephones would only make sense if there was proof of commensurate benefits for consumers. It was still too early to make this judgment, he said, because more information was needed about the number of consumers who actually used T-coils, as well as the efficacy of telephone adapters. The FCC also shared industry's concerns that an FCC-prescribed magnetic leakage standard would "inhibit the development of new and more efficient telephone receivers."38 Worst of all, however, was the FCC's reluctance to assume jurisdiction of the HAC issue under either bill. Asserting that it only had authority to regulate telephone services, the FCC suggested that the Committee "may want to consider the assignment of an administrative role to another federal agency which has more experience in dealing with this type of program."39
The telephone industry welcomed the Commission's support for the less restrictive measures of S. 2335 and continued to vehemently oppose any type of governmental intervention that would result in monetary penalties for noncompliance. Companies continued to point to the widespread availability of payphones that had been converted with inductive coils, programs to modify phones upon request, efforts to develop technical HAC standards, and the availability of external adapters as reasons to reject the universal access provisions of S. 604.40 In addition, industry disagreed with consumers over how many Americans would actually benefit from a universal HAC law. They insisted that millions of hearing aid wearers could either benefit from acoustic coupling with volume-controlled handsets or, if they only had monaural hearing loss (hearing loss in one ear), use speakerphones, or put the telephone to their hearing ear. While these alternatives could work for some Americans, HAC advocates insisted that only inductive coupling had proven effective for the millions of hearing aid users with moderate to severe hearing loss.
On August 18, 1982, the Senate approved S. 2335, the less restrictive of the two HAC measures. Sorely disappointed with his colleagues' decision, Senator Mathias complained that the bill offered little hope for rectifying problems associated with telephone access, and only mandated compatibility where it was already being provided. His forceful objection accurately forecast the consumer battles that lay ahead:
The prospect of establishing telephone compatibility through the Federal Communications Commission and through the courts points to years of unnecessary confusion, delay, frustration and expense—both for telephone users and for the industry. Issues of compatibility between telephones and hearing aids have been on the docket before the Federal Communications Commission for several years, but the Commission has been moving at a snail's pace. The bill before us calls for "reasonable" access to telephones for people with hearing aids. But this issue would not be before the Senate tonight if people could agree on what is reasonable. Universal access is what hearing impaired people want.41
Despite their temporary defeat, OUT's activists persevered. This time, they returned to the House and successfully convinced Congressman Timothy E. Wirth (D-Colo.) to introduce yet another HAC substitute, H.R. 7168, on September 22, 1982. H.R. 7168 built upon S. 2335 by replacing the FCC's discretion to require compatibility on certain phones with a mandate to do so. Specifically, the new bill now directed the compatibility of all "essential telephones," collectively defined as telephones that were coin-operated, frequently used by the public, and provided for emergency use. Wirth's interest in the HAC issue, he would later explain, was in response to "four years of inactivity in Docket 78-50," and the overall failure of the FCC to pay sufficient attention to the accessibility needs of people with disabilities.42 Amazingly, Wirth was successful in getting the House to incorporate the expanded text of H.R. 7168 into S. 2335.* While consumers were unable to get the universal compatibility mandates to which they had originally aspired, as an additional compromise, industry agreed to a legislative provision that would require HAC labeling on telephone packaging to assist hearing aid users in finding accessible phones.43 The vastly improved S. 2335 was then sent back to the Senate where it was approved on December 18, 1982, and on January 3, 1983, the Telecommunications for the Disabled Act (TDA) was signed into law.44
A New Law for "Reasonable" Access
The TDA proved to be groundbreaking legislation. Although advocates had been unsuccessful in their attempts to get a universal HAC law, for the first time in America's history, the statute acknowledged the enormous costs to society of failing to provide telephone access to people with hearing loss, recognized the failure of the marketplace to ensure disability safeguards, and declared the furnishing of this access a national priority.† In order to implement the new HAC mandates, the legislation specifically directed the FCC to delineate the "essential" locations where only HAC phones would be permitted, instructing the Commission not to order any retrofitting of phones, except those that were coin-operated or provided for emergency use.45 In December 1983, the FCC defined these locations, and at the same time adopted HAC specifications (jointly developed by EIA and HIA) for the appropriate telephone magnetic field strength needed to achieve internal inductive coupling.46 The FCC made clear, however, that Congress had not specified this type of coupling as the only means of providing HAC phones, and that these standards did not preclude future revisions needed to reflect technological advances.47
Before these rules were even finalized, however, Saks had—yet again—returned to Congress to take another stab at obtaining a universal HAC law. By the time the FCC released its new rules, his new campaign, "Telephones for Hearing Impaired Americans: The Second Step," was in full swing, having been launched in May of 1983, with the introduction of H.R. 210 by Congressman Clarence Long.48 Unfortunately H.R. 210 became just the latest in the long string of universal HAC bills that did not become law.
The Labeling Requirement Saga
The federal deregulation of the sale and manufacture of telephone equipment during the early 1980s prompted an explosion of new domestic and foreign telephone manufacturers eager to stake their claims to the newly opened telecommunications market. Unfortunately, the telephones produced by many of the new entrants, though less expensive than their predecessors, were also not hearing aid compatible. As a consequence, within a fairly short period of time, it became increasingly difficult for hearing aid users interested in purchasing phones to know which of these were HAC. Often only after a consumer brought home a new device did he or she realize that a particular phone's magnetic emissions were not strong enough to couple effectively with hearing aids. For this reason, when the FCC issued proposals to implement TDA's new labeling requirement, consumers urged affixing labels right on the surface of telephones themselves.* However, strong industry opposition—based on the statute's reference to "packaging materials"—defeated this proposal.
Chart 12.1
Hearing Aid Compatibility FCC Rules—December 1983
"Essential" Wireline Phones
47 C.F.R. §68.112
Coin operated telephones:
•telephones operated with coins, whether located on public property or in semipublic locations such as drugstores, gas stations, or private clubs
Telephones provided for "emergency use:"
•telephones in isolated locations such as elevators, tunnels, and highways
•telephones in confined settings needed to notify others about life-threatening or emergency situations, including hospital rooms, nursing homes, and other institutional settings. Compatibility not needed if person has alternative way of notifying others about the existence of an emergency—for example, through a bedside button
•telephones installed specifically for the purpose of contacting public authorities about an emergency, including telephones in elevators, police and fire departments, and call boxes that link directly to emergency authorities
Telephones "frequently needed by hearing impaired individuals:"
•telephones for use with credit cards or other pre-arranged credit, third party or reverse billing, if coin-operated HAC telephones are not available nearby
•telephones at employee's workstation, if needed for that person to fulfill regular work responsibilities
•telephones in public buildings and places of business where members of the public are welcome, such as building lobbies, transportation terminals
•telephones in at least ten percent of the rooms in hotels and motels
•hospitals, nursing homes, and prisons where person could be confined
Instead, when the FCC released its rules implementing the TDA in December 1983, it directed manufacturers to include a HAC statement in a conspicuous location on the external packaging of each telephone. Telephones that were not compatible would also have to include notices alerting purchasers of the "essential locations" where installation of these telephones was prohibited. The new labeling rules were set to go into effect for telephone equipment sold after June 1, 1984.
Though acknowledging the need to label their products, several telephone manufacturers requested reconsideration of the FCC's deadline, insisting that the Commission had provided insufficient notice to make the needed packaging changes, and alleging that the short turnaround would impose onerous economic burdens on their industry.49 Specifically, they claimed that millions of telephones that had been manufactured before June 1, 1984—but that would not be sold until after that date—were already in transit to or in the possession of retailers. EIA claimed that this amounted to a full year's worth of merchandise, much of which had been distributed to supermarkets, hardware stores, and other retail outlets across the United States.50 Companies lamented that in order to meet the FCC's deadline, they would have to track these phones down, and then unwrap, relabel, repackage and reship them. The combined price tag for these various chores, some contended, could be as much as five to ten million dollars.
Saks had no patience for the industry's grumblings. He insisted that a delay in labeling telephones would be unfair to consumers who had agreed to rely on these disclosures in place of universal compatibility. Moreover, OUT questioned the authenticity of petitioners' claims that they had been given insufficient notice.51 Some companies, including AT&T, had already announced plans to label their phones on or before the June 1, 1984 deadline.52 Saks accused the petitioners of providing generalizations in place of hard evidence, and said that consumers no longer wished to be subjected to "pig-in-the-poke purchases"; labeling was the minimum that consumers should be able to demand of manufacturers who failed to provide accessible phones.
CWA and the NAD agreed, and averred that the hardships claimed by petitioners had been entirely self-inflicted, as industry had had more than a year to begin preparing for a labeling requirement.53 Though GTE claimed that it had been unable to prepare for labeling mandates without knowing exactly what those mandates would be, the NAD feared that not proceeding with the rule as scheduled could have dire consequences.54 Deregulation of the telephone industry resulting from the divestiture of AT&T and associated FCC rulings was likely to spur consumer purchases of telephone equipment in 1984 in unprecedented quantities.55 The damage to consumers who would not have adequate information about these purchases would far outweigh any costs imposed by the labeling requirement. The NAD's opposition to the industry petitions was bolstered by Congressman Thomas J. Bliley (R-Va.), who proclaimed that granting the petitions would be in "clear violation" of congressional intent: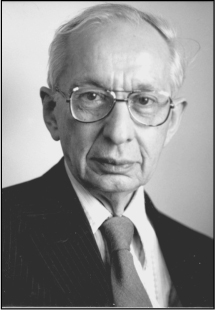 During his retirement years, David Saks was unstoppable in his pursuit of universal hearing aid compatibility. His crusade for equal telephone access, begun in 1973, triggered an advocacy movement that has lasted for more than thirty years.
Only after long negotiations and compromise did Congress conclude that labeling of telephone equipment as to its hearing aid compatibility would be an acceptable alternative to requiring that all telephone sold in the United States be compatible. Had Congress suspected that it might be two full years after the passage of the law (as suggested in the Mura petitions) or longer (as suggested by EIA) before consumers had the relevant information, it would have required mandatory compatibility for all telephones.56
Bliley took issue with EIA's claim that it had a full year's worth of unsold merchandise. Calling this a "shallow misrepresentation," he suggested that it was very unlikely that EIA had increased imports by over 1,000 percent between 1981 and 1983!
On April 17, 1984, the Commission revised its labeling rules slightly, extending its June 1, 1984 deadline to telephones shipped from manufacturers' or refurbishers' plants, or sold on or after January 1, 1985.57 The shipping date would give companies a bit more time to come into compliance because it would relieve them of having to label all phones shipped before June 1, even if those phones were sold after that date. But at the same time that the agency agreed to adopt this slight extension, it concluded that EIA's projection of a full year's worth of inventoried phones was "unsubstantiated," and that the harm to consumers in waiting too long for information outweighed the costs of speedy compliance.58 The Commission also imposed interim requirements on retailers to make written HAC information available in other ways, such as by posting signs near their telephone displays.
Although, for the most part, consumers prevailed this first time around, only three weeks before the revised deadline, EIA again requested an additional twelve months for compliance.59 This time, EIA alleged that telephone sales had dramatically slowed since January of 1984, unexpectedly leaving great quantities of telephones that had been manufactured prior to June 1 still in warehouses and on retailer shelves. Again, EIA insisted that mandating compliance for these phones would impose severe fiscal burdens, especially on small-business retailers that were already hurting from the adverse market conditions that had kept these phones on their shelves.*
Consumers were furious with the thought of another delay. Saks accused industry of engaging in a "marathon foot dragging exercise."60 The petitioners had had their "day in court," argued the NAD.61 CWA and others insisted that the FCC had been sufficiently generous with its first extension of time, and that an additional delay would simply reward recalcitrant suppliers who "should have exercised better foresight and judgment."62 They charged that granting the eleventh hour request would be an abuse of regulatory discretion, and allow unlabeled phones to remain in the distribution chain for as long as eighteen months past the original June 1 deadline.
Nor were consumers alone in opposing the industry's second appeal. Hotels and motels had since become frustrated in their attempts to obtain accurate information when making telephone purchases. With little information to go by, some telephone suppliers had begun substituting amplification for telecoil coupling, making it exceedingly difficult for hotels to comply with the Commission's rules. The American Hotel and Motel Association feared that an additional delay would exacerbate the confusion that already existed.63
Heeding these concerns, the FCC rejected the new petitions on January 8, 1985, concluding that the costs of allowing an additional delay would be too severe.64 The Commission recommended that manufacturers follow a suggestion proposed by Saks: simply distribute self-adhesive labels for distributors and retailers to save the costs of retrieving and repackaging telephones. Because of the confusion that had already occurred, however, the Commission granted the hotel industry a small extension—until July 1, 1985—to provide compatible telephones where older phones were replaced or rooms were refurbished.
Renewed Attempts for Universal Access
During the years following the passage of the TDA, Saks and other community advocates became even more convinced that the only way to effectively restore access lost by the massive influx of non-HAC telephones during the early 1980s would be to go back to Congress. With the labeling debacle only contributing to their already heightened sense of frustration, in the winter of 1985, the indefatigable crusaders convinced Senator Larry Pressler (R-S.D.) to introduce S. 402, a bill that would again require universal compatibility, but, unlike its predecessors, not impose financial penalties for noncompliance.* A few months later, the House took its own stab at a universal HAC bill with H.R. 3099, introduced by Congressman Nicholas Mavroules (D-Mass.).65 As Mavroules would later comment, "the bottom line is that any telephone becomes essential if it is the only telephone available."66
Although Pressler's bill attracted twenty-nine cosponsors and H.R. 3099 garnered as many as 119, both bills sat for months, untouched by the committees to which they had been assigned. To prompt action on S. 402, and allay any concerns about the effect that the bill might have on the flow of telephone equipment to and from America, Pressler obtained an opinion from the U.S. Department of Commerce in October of 1985 confirming both that the costs associated with HAC handsets were not likely to be greater than the costs for incompatible phones and that it was "very unlikely" that the universal HAC bill would have a significant impact on American trade.67 The report explained that although the number of telephones imported into America had increased dramatically from 1980 to 1984, an estimated one-half of these were already HAC.*
When another year passed without any movement on either of the new bills, Saks called upon fellow activists to get family, friends, and businesses to lobby Congress with letters, telegrams and personal visits.68 By this time, with the exception of some cordless telephones and older models that were being phased out, nearly all AT&T and GTE residential and business telephones were HAC. Nevertheless, the need for a universal HAC bill had never been greater. Though gains had been made domestically, millions of incompatible phones were still flooding into the United States from foreign manufacturers, exacerbating an already difficult situation for people with significant hearing loss. Additionally, research efforts had all but confirmed that inductive coupling remained the only viable means of providing telephone compatibility for hearing aid users. A five-year research effort to find an acoustic coupling solution jointly conducted by the Canadian Hearing Society, Bell Canada, and a steering committee of twenty-two organizations had been abandoned in frustration, resulting in a concession by the Canadian industry to use only HAC receivers in 1980.69 And the need for universal HAC legislation had now been highlighted in a report issued by the U.S. Office of Technology Assessment (OTA), which emphasized the importance of the telephone "in maintaining [the] safety, independence, and 'quality of life' " of elderly people.70
Unfortunately, even this was not enough to prompt congressional hearings, and as the legislative session drew to a close in the fall of 1986, S. 402 and H.R. 3099 were headed for their certain deaths.† But just when all hope seemed lost, Senator Pressler decided to risk appending the contents of his HAC measure to a continuing resolution under consideration by the Senate during its closing days.71 In a speech to his fellow senators, Pressler implored his colleagues to recognize the second-class status that the TDA had imposed on hearing aid users by relegating them to "essential telephones." As an example, Pressler told of an emergency room physician at a Missouri hospital who had been forced to retire after the installation of non-HAC telephones made it impossible for him to communicate with other hospital wings; the senator declared that his bill promised a day when all employees, regardless of their ability to hear, would have equal access to the telephone. Attached to his statement was a list of thirty national organizations supporting the new measure.
Pressler's persuasive arguments attracted the support of a parade of senators from both aisles of Congress. Senator Dole (R-Kans.) agreed that the provision would ensure access for an additional two million Americans, who would "be able to work, travel, and move throughout this great country of ours knowing that telephone communication is as available to them as it is to their able-bodied brothers."72 Senator Simon (D-Ill.) pledged his support in the same breath that he acknowledged his own recent use of a hearing aid. And Senator Mathias noted that while the TDA had given hearing aid users a taste of telephone access, the time had come to expand its mandates: "Adoption of this amendment would make the telephone an instrument of opportunity for hearing impaired Americans instead of a handicap to effective communication and participation in everyday life."73
Amazingly, Pressler's amendment passed the full Senate. But while Saks and his congressional cohorts had miraculously resuscitated the universal access law once again, the provisions of S. 402 were promptly removed from the continuing resolution when the bill went to the House Conference Committee. Not ever ones to be deterred, OUT's activists once again perceived this as only a minor setback on their journey for equal telecommunications access.
Notes
1. Linda Kozma-Spytek, "Hearing Aid Compatible Telephones: History and Current Status," Seminars in Hearing 24 (2003): 17–28.
2. S. F. Lybarger, "Development of a New Hearing Aid with Magnetic Microphone," Electrical Manufacturing (November 1947); See also Gale M. Smith, "The Telephone Adapter and Other Telephone Aids for the Hard of Hearing," Volta Review 76, no. 8 (1974): 474–84. AT&T telephones that contained the ring-type armature (housed between a magnet and a wire coil) that were capable of achieving inductive coupling (the "500" sets), were manufactured by Western Electric, and under license from AT&T by ITT, Stromberg-Carlson and in Canada by Northern Telecom.
3. Use of the Carterfone Device in Message Toll Telephone Service, Thomas F. Carter and Carter Electronics Corp., Dallas, Texas v. American Telephone and Telegraph Co., Associated Bell System Companies, Southwestern Bell Telephone Co. and General Telephone Co. of the Southwest, Decision, Dkts. 16942, 17073, FCC 68-661, 13 FCC 2d 420 (June 26, 1968).
4. Statement of John L. Clendenin, vice president, Residence Marketing, AT&T, Hearings on H.R. 5022 before the Subcommittee on Communications of the House Committee on Interstate and Foreign Commerce, 96th Cong., 2d. Sess. 74, 77 (March 27, 1980). Hereinafter cited as H.R. 5022 Hearings.
5. Gale M. Smith, "Coupling Hearing Aids to the Telephone," Volta Review. 1 (1971): 47–50.
6. David Saks, "Access—New Law Enacted," The Voice (Spring 1989) (emphasis included in original).
7. Interview with Dan Bart, formerly of GTE, May 2, 2003.
8. Testimony of John L. Clendenin, AT&T, H.R. 5022 Hearings, 78.
9. Testimony of David Saks, director, OUT, H.R. 5022 Hearings, 59; See generally, Testimony of Helen B. Webber, National Committee on Persons with Handicaps, United Church of Christ, H.R. 5022 Hearings, 56–57.
10. OUT, "A Guide to Action," attached as appendix D to NCLD, "Telecommunications Service and Charges for Deaf and Hearing-Impaired Citizens," Petition for Rulemaking (December 21, 1977). Hereinafter cited as NCLD Petition.
11. Ibid., 2.
12. Ibid.
13. Statement of David Saks, OUT, Hearings on S. 604 and S. 2355 before the Subcommittee on Communications of the Senate Committee on Commerce, Science, and Transportation, 97th Cong., 2d Sess. 28 (May 6, 1982). Hereinafter cited as S. 604 and S. 2355 Hearings. Specifically, the Maryland PSC had authorized the expenditure of $56,000 for C&P Telephone to replace or modify nearly 6,000 phones in Maryland hospitals.
14. NCLD Petition, 6–7. See also Telecommunication Services for the Deaf and Hearing Impaired, Notice of Inquiry, CC Dkt. 78-50, FCC 78-82, 67 FCC 2d 1602 (February 13, 1978), ¶11(f). Additional information about this petition can be found in chapter 1.
15. AT&T Supplemental Comments in CC Dkt. 78-50 (May 5, 1980), 10, 12.
16. Reply Comments of OUT, 6. See also Comments of the United Church of Christ, 6–7: "It seems the further ahead communications technology advances, the further behind handicapped individuals fall in their ability to cope through these technological systems."
17. The FCC's universal service obligation is contained at 47 U.S.C. §151.
18. H.R. 5022, 96th Cong., 2d Sess. (1979). In the Senate, a companion bill, S. 2642, was introduced, but did not survive the legislative session. See generally, Statement of Clarence Long, H.R. 5022 Hearings, 48.
19. H.R. 5022 Hearings, 1.
20. Statement of Edana Lee Armstrong Schmidt, H.R. 5022 Hearings, 52.
21. Statement of Charles Vlcek, Washington Area Group for the Hard of Hearing, H.R. 5022 Hearings, 53. Also present at the hearings, and a staunch advocate for hearing aid compatibility, was George Fellendorf of the newly created Consumers Organization for the Hearing Impaired. H.R. 5022 Hearings, 54–55.
22. Testimony of Sarah Geer, NCLD, H.R. 5022 Hearings, 49–51.
23. Statement of NRTA and AARP, H.R. 5022 Hearings, 122–33.
24. Statement of John L. Clendenin, AT&T, H.R. 5022 Hearings, 80.
25. Ibid., 72.
26. Ibid., 86–87.
27. Testimony of Otto J. Gusella, chairman, Telephone Equipment Section, Communications Division, EIA, H.R. 5022 Hearings, 94.
28. Testimony of David Saks, OUT, H.R. 5022 Hearings, 58, 60.
29. OUT, "An Open Letter to the Telephone Industry," January 10, 1982, 2 (emphasis in original).
30. H.R. 375, 97th Cong, 1st Sess. (1981); "Telephones for Hearing-Impaired People: The 1-Penny Bargain." Saks's statement was reprinted (by Congressman Long) in 127 Cong Rec. 13504 (June 23, 1981).
31. OUT, "Open Letter," 3.
32. S. 604, 97th Cong., 1st Sess. (1981). 127 Cong. Rec. 3393 (March 3, 1982).
33. According to Peter Bennett, because these standards were not in place, industry would not sit idly by and watch what it perceived to be a "nonsense" bill become law. Interviews with Peter Bennett, September, October 2002.
34. S. 2355, 97th Cong., 2d Sess. (1982).
35. Opening Statement of Senator Goldwater, S. 604 and S. 2355 Hearings, 1.
36. Statement of David Saks, OUT, S. 604 and S. 2355 Hearings, 28.
37. Statement of Sheldon J. Hauck, executive director, HIA, S. 604 and S. 2355 Hearings, 55–58.
38. Statement of Leon M. Kestenbaum, deputy chief, Policy, Common Carrier Bureau, FCC, S. 604 and S. 2355 Hearings, 13.
39. Ibid., 14. The FCC explained that in its recent Computer II inquiry, it had "determined that the provision of telephones and other terminal equipment was not really part of such utility service and that it should be provided in an open market without any regulatory restraints." S. 604 and S. 2355 Hearings, 13.
40. Testimony of Dan Bart, senior attorney for GTE Service Corporation, S. 604 and S. 2355 Hearings, 44. Other industry witnesses included Dennis J. Sullivan, Jr. of AT&T and Otto Gusella of EIA. Industry also suggested that acoustic coupling through signal processing technology that relied on low frequencies and noise cancellation remained a possible means of providing access.
41. Statement of Senator Mathias, "Access to Telephone Service for the Hearing Impaired," 128 Cong. Rec. S10725 (daily ed. August 18, 1982).
42. Honorable Timothy E. Wirth, chairman, House Subcommittee on Telecommunications, Consumer Protection, and Finance of the Committee on Energy and Commerce, letter to Al Pimentel, executive director of the NAD, December 21, 1982. Congressmen Long and Pepper were also chief sponsors of this bill.
43. 47 U.S.C. §610(d). H. Rep. No. 888, 97th Cong., 2d Sess. 12 (September 28, 1982). Congress directed that these labels explain "in a clear and understandable manner, whether and how persons with impaired hearing may use such equipment effectively."
44. P.L. 97-410, 96 Stat. 2043, codified as 47 U.S.C. §610. David Leach, the same legislative aide who would later help secure passage of the relay mandates contained in the ADA, helped facilitate enactment of the TDA; See also S. Rep. No. 503, 97th Cong., 2d Sess. (1982). In addition, in his December 1982 letter to Al Pimentel, Congressman Wirth made special mention of the assistance he had received from NCLD attorney Sarah Geer throughout the legislative process that led to the passage of the TDA.
45. P.L. 97-410(f).
46. Access to Telecommunications Equipment by the Hearing Impaired and other Disabled Persons, Report and Order, CC Dkt. 83-427, FCC 83-565, 55 RR 2d 531, ¶19 (December 23, 1983), adding 47 C.F.R. §68.112. Hereinafter cited as HAC R&O. At the time that the proposals for this order were issued, the FCC terminated its prior docket on telecommunications access (which had been opened in response to the NCLD petition), CC Docket 78-50, without resolution. The agency decided that passage of the TDA warranted the initiation of a new proceeding, with a fresh start. Access to Telecommunications Equipment by the Hearing Impaired and Other Disabled Persons, Notice of Proposed Rulemaking, CC Dkt. 83-427, FCC 83-176, 93 FCC 2d 1311 (May 4, 1983), 48 Fed. Reg. 20771 (May 9, 1983).
47. Magnetic Field Intensity Criteria for Telephone Compatibility with Hearing Aids, codified at 47 C.F.R.§ 68.316 and based on EIA Standard RS-504. The FCC made clear that Congress did not intend to "freeze technology by specifying a particular design and excluding potentially superior alternatives" for hearing aid-compatibility. HAC R&O, ¶40, n. 55. This standard was confirmed to fall within the range of an international standard on an electromagnetic field strength for telephones, later adopted by the International Telegraph and Telephone Consultative Committee.
48. H.R. 210, 98th Cong., 1st Sess. (1983); 129 Cong. Rec. 11737 (May 10, 1983).
49. See Petitions for Reconsideration filed in CC Dkt. 83-427 by the Personal Communications Section of the Telecommunications Group of EIA (February 9, 1984); the Mura Corporation (February 10, 1984); the Uniden Corporation (February 10, 1984); and GTE (February 13, 1984). Where phones needed to be retrieved from retailers, GTE estimated the costs of compliance to be as much as five dollars per telephone for large manufacturers. For smaller manufacturers, it said that these costs might exceed the retail value of very low-priced telephones.
50. EIA Petition for Partial Reconsideration in CC Dkt. 83-427, 4.
51. Comments of OUT on the petitions filed by Mura Corporation and EIA in CC Dkt. 83-427 (February 17, 1984).
52. Comments of AT&T in CC Dkt. 83-427 (March 12, 1984).
53. CWA Opposition to the petitions filed by Mura Corporation and EIA (February 16, 1984); NAD and ACB Opposition to Petitions for Reconsideration (March 12, 1984). Both were filed in CC Dkt. 83-427.
54. Reply Comments of GTE in CC Dkt. 83-427 (March 27, 1984), 2.
55. NAD and ACB Opposition to Petitions for Reconsideration in CC Dkt. 83-427 (March 12, 1984), 3.
56. Thomas J. Bliley Opposition to the petitions filed by Mura Corporation and EIA (February 17, 1984), 1–2.
57. The second deadline, for phones sold after January 1, 1985, was also the deadline for essential telephones to be equipped with inductive coupling. Access to Telecommunications Equipment by the Hearing Impaired and Other Disabled Persons, Order on Reconsideration, CC Dkt. 83-427, FCC 84-144, 56 RR 2d 771 (April 17, 1984), reprinted in 49 Fed. Reg. 19666 (May 9, 1984). Hereinafter cited as HAC Order on Reconsideration.
58. Ibid., ¶12.
59. EIA Petition to Postpone in CC Dkt. 83-427 (December 10, 1984).
60. OUT Opposition to Petition to Postpone (undated) in CC Dkt. 83-427, 2.
61. NAD Opposition to Petition to Postpone in CC Dkt. 83-427 (December 20, 1984), 5.
62. CWA Opposition to Motion to Postpone in CC Dkt. 83-427 (December 20, 1984), 4.
63. American Hotel and Motel Association Comments in CC Dkt. 83-427 (December 18, 1984). In fact, there was so much confusion, they said, that on December 13, 1984, they had formally requested the FCC to waive its rules requiring the installation of HAC phones in hotels and motels for an additional six months (until July 1, 1985).
64. American Hotel and Motel Association, Electronic Industries Association, and Dynascan Corp., Petitions for Relief from Sections 68.4, 68.112, 68.218 and 68.224 Regarding Hearing Aid Compatibility of Telephones, Memorandum Opinion and Order, ENF 85-7, 85-8, 85-9 (January 8, 1985).
65. H.R. 3099, 99th Cong., 1st Sess. (1985); 131 Cong. Rec. 21631 (July 30, 1985). S. 402 was also introduced in the first session of the 99th Congress.
66. Remarks of Representative Mavroules, 134 Cong. Rec. 13507 (June 7, 1988).
67. David Saks and Lee Richardson, "Consumerism and the Disabled Consumer in the Communications Marketplace" (presentation, Annenberg Washington Program and the Gallaudet Research Institute Joint Forum, Washington, D.C., February 20–21, 1996), 14, citing Bruce Smart, undersecretary for international trade, U.S. Department of Commerce, personal correspondence to Senator Pressler and Representative Mavroules, October 18, 1985. Indeed, Radio Shack was offering HAC telephones for only $12.95, the lowest price of any telephones in a twelve-store survey.
68. See, for example, David Saks, "Legislation Stalled," The OUT-line, 2 no. 29 (July 25, 1986), 1.
69. H. Rep. No. 674, 100th Cong., 2d Sess. 5 (1988); Saks and Richardson, "Consumerism," 12.
This followed earlier efforts to find acoustic coupling solutions that were conducted by the Hearing Aid Industry Conference, the predecessor to HIA, in the 1960s.
70. Saks, "Legislation Stalled," 2, citing U.S. Office of Technology Assessment, Hearing Impairment and Elderly People, Document #052-003-01040-2.
71. 132 Cong. Rec. 28396 (October 3, 1986).
72. Ibid.
73. Ibid.
Epigraph. Statement of David Saks, Hearings on H.R. 5022 before the Subcommittee on Communications of the House Committee on Interstate and Foreign Commerce, 96th Cong., 2d. Sess. 62 (March 27, 1980).
* The remaining 20 percent of the country—mostly rural and suburban communities—were served by small independent telephone companies that obtained their telephones from suppliers other than AT&T. Many of the phones made by these other manufacturers were unable to couple with hearing aid T-coils. In Europe, inductive coupling was also used to enhance sound quality for hearing aid wearers in classrooms, lecture halls, churches, and other large areas. Wire loops, temporarily or permanently installed in the floors and walls of these facilities, used electromagnetic fields to carry audio signals directly from the source of the sound to an individual's hearing aids.
* According to Peter Bennett, formerly of EIA, AT&T wanted to reduce "out-of-service" reports that would occur when irate "I lost my dime" customers banged the handset of the coin telephone against the telephone's armored coin vault.
† In one of OUT's first publications, "All Telephones Must Work With All Hearing Aids—Everywhere," Reba Saks tried to convey the stress of spending the month of June 1973 in Durham, North Carolina, without a compatible phone: "It is not easy to put into words what happened to me. I couldn't reach my husband at the hospital. He couldn't reach me at the motel. I couldn't talk to my family in Baltimore. I was in fear of an emergency. I felt completely isolated from the world. I was in an environment that kept me in a constant state of anxiety."
* The elastic band that held the device onto the telephone was particularly difficult to maneuver for people with arthritis or little hand strength. According to Dan Bart of TIA, the adapter was frequently referred to as "the hockey puck" because it looked like a puck with a large rubber band.
* Although the adapter was initially sold on a nonprofit basis for as little as $7.50, over time its cost rose considerably, and in the years to come, consumers would have to pay between $30 and $47 to purchase one of these devices.
* By the end of 1980, 90 percent of all GTE coin phones were also HAC, with the company promising to convert all phones by 1982.
* Saks would consistently rely on his one-cent solution in the years to come. His arithmetic went like this: if twenty million handsets were manufactured each year, and if, as the industry alleged, 80 percent of these were already HAC, then only four million telephones would need to be made compatible on an annual basis. Assuming that the cost of incorporating inductive coupling in each telephone was only $.50, the annual cost to the entire telephone industry of providing compatibility would be $2 million annually. Dividing this cost among the 170 million telephone users in the United States would cost $0.0188 or one penny per year per telephone!
* The Washington Area Group for the Hard of Hearing (WAGHOH), a grassroots organization of mostly senior citizens in the Washington, D.C., metro area, would later testify that most hearing aid users did not understand the mechanics of telephone coupling that enabled them to hear over some phones but not others.
* A last-minute amendment was added by Congressman James Broyhill (R-N.C.) allowing the states to enforce the new HAC mandates. To date, only three states have opted to undertake this enforcement responsibility: Illinois, Massachusetts, and Vermont.
† More about the legislative intent and impact of the TDA can be found in chapter 2.
* Saks had similarly urged Congress to require telephones to be embossed with HAC labels, but this was rejected when the legislators opted instead for a packaging label.
* A second petition for an extension was filed by a company called Dynascan. In comments filed on December 17, 1984, GTE agreed that economic realities warranted a further delay, and suggested that it would have been even better to use a manufacturing date to trigger the labeling mandates. A sales date placed the burden of compliance upon retailers, but retailers did not control the packaging of products.
* As the third-ranking member of the Senate Special Committee on Aging, Pressler took a special interest in addressing problems experienced by the nation's senior citizens.
* Cordless phones presented a more dire story: all cordless telephones sold in America were imported, and the technology to make these compatible was first being developed.
† Although Senator Goldwater had seemed supportive of prior HAC proposals, Saks now suggested that as Chairman of the Senate Communications Subcommittee, he was ultimately responsible for not scheduling hearings or otherwise moving the Senate bill forward.