TTYs and Wireless Retrofitting: Emergency Access Revisited
Susan and Carl, both system designers, met for coffee and bagels on the 43rd floor. When the first jet collided, they instantly saw the fear in other people's faces as the skyscraper began to sway violently. They dropped their refreshments and went toward the stairs. … Susan used her new AOLMobile pager to e-mail her friends from the stairwell. … Carl, who had earlier teased Susan about her pager, saw the value of instant telecommunication during emergencies.
IN THE EARLY 1990s, many Americans began purchasing wireless telephones for the express purpose of being to able to call 911 emergency services when they were away from their homes or offices. As this occurred, the FCC knew that it was only a matter of time before wireless customers would want the same 911 features that were available to wireline customers. Specifically, 911 calls made from wireline telephones often are connected with public safety answering points (PSAPs) that have an "enhanced" capability to automatically obtain the caller's telephone number and location. These automatic number identification (ANI) and automatic location identification (ALI) features enable the 911 dispatcher to return a disconnected call and send out assistance without the need to verbally obtain the telephone number of the person calling or the address where the emergency is taking place—saving valuable seconds and providing an extra level of protection if the caller is disoriented, unaware of his or her location, or simply unable to speak.
When the FCC began contemplating a new proceeding to require these enhanced 911, or "E911" features over wireless communications, TDI's Executive Director Al Sonnenstrahl took note. Aware of the nation's poor track record in responding to 911 calls made by TTY users over wireline phones, Sonnenstrahl wanted to make sure that the needs of this constituency would be considered as the FCC moved forward in developing its new wireless mandates. Indeed, accessibility barriers were already presenting themselves. Although TTY tones could be transmitted over the analog wireless services then used by most Americans, the shape and small size of wireless handsets often made their ability to couple acoustically with TTYs difficult, if not impossible.* In addition, while a few analog wireless phones had built-in modular (RJ-11) jacks that allowed a telephone cable to directly connect these devices to TTYs, these jacks were rather large, and could not fit on wireless phones that were becoming smaller with the passage of time. Sonnenstrahl wanted the FCC's E911 proceeding to include a proposal for all wireless phones to have these ports. TDI also wanted FCC assurances that if automatic number and location identification were provided for wireless voice customers, these features would be made equally accessible to TTY users.
One of the FCC employees that Sonnenstrahl called was Linda Dubroof, then the FCC's principal attorney working on disabilities issues. Dubroof conveyed TDI's concerns to other Commission officials, who then successfully elevated this issue through public speeches and in discussions with the relevant industries. The result was that when wireless service providers and emergency service authorities put together their own "Emergency Access Position Paper" for providing wireless E911 services to the general public—delivered to the FCC on June 30, 1994—it included a proposal for wireless systems to become compatible with 911 calls made with TTYs.† This proposal was then tentatively adopted by the FCC in October of 1994, when the Commission initiated its proceeding to mandate the provision of wireless E911 services.1 Pleased that the FCC was considering the needs of deaf and hard of hearing constituencies at the start of the wireless E911 proceeding rather than as an afterthought, Sonnenstrahl quickly pulled together a coalition of twenty-one national and regional deaf and hard of hearing organizations to respond to the Commission's proposals.2
A little over a year later, CTIA and national public safety associations responded to the FCC's new proceeding with a Consensus Agreement that proposed a two-phase implementation schedule for the provision of all wireless E911 services.3 In accordance with the industries' earlier recommendation, the agreement slated TTY access for completion during Phase I, expected to occur within twelve to eighteen months after the effective date of the FCC's E911 order.‡ The FCC relied upon this recommendation and the absence of any industry objection to require all wireless carriers to transmit TTY calls to 911 services by October 1, 1997, when it finalized its E911 wireless rules in July 1996.4 By then, 62 percent of Americans cited safety and security as their main reason for purchasing mobile phones. As justification for its new TTY requirement, the FCC referenced this expanding reliance on wireless services, as well as the Americans with Disabilities Act's mandate for direct TTY access to 911 services and Congress's directive under the newly enacted Section 255 of the Communications Act to make all telecommunications equipment and services disability accessible.5 However, the FCC declined to require all wireless phones to connect directly to TTYs, citing insufficient evidence in the record to support its technical feasibility, and deferring this matter for the agency's review during its more general Section 255 proceedings.
Although the FCC's ruling was not everything that consumers had hoped for, they believed that the agency's directive for wireless devices to be compatible with TTYs was a step in the right direction. Unfortunately, almost as soon as the ruling was released, the wireless industry began to complain about its lack of feasibility. The problem was that between the time that the industry had first consented to providing TTY access and the time that the FCC's mandate was announced, digital wireless services had been introduced to American society. While digital systems offered far more efficient use of spectrum, lower pricing, and better features than their analog counterparts, they posed far greater technical challenges for the carriage of TTY transmissions. Digital cellular systems were designed to "digitize" a person's speech, compress the data, and reconstitute that speech at the receiving end of a telephone call; it remained unclear whether this ability to reproduce human voices could be duplicated for TTY signaling tones, which are very different in nature from speech. Unfortunately, like hearing aid compatibility, TTY compatibility had not been considered when digital transmission technologies were first conceived.
On September 3, 1996, these concerns prompted three separate industry groups, Omnipoint, TIA, and PCIA, to petition the FCC to reconsider the TTY compatibility mandate.6 Companies lacked confidence that the level of errors in digitization and transmission that were tolerable or even went unnoticed in voice transmissions would be acceptable for the accurate conveyance of TTY conversations. According to TIA, it would be a "Herculean task" to develop and implement industry standards to resolve this problem within one year.7 Besides requesting that the FCC hold off on establishing any deadline for digital compatibility until these standards could be developed, Omnipoint specifically asked the FCC to allow, as methods that would be deemed in compliance with the TTY mandate, short messaging services generated via a handset keypad; data services; and the continued use of TTY transmissions over analog services.
On October 9, 1996, the Texas Advisory Commission on State Emergency Communications filed a harsh opposition to the petitions, insisting that Omnipoint's proposed alternatives would deny people with disabilities equal access to telecommunications services and "so water down the TTY requirement as to no longer make it a requirement."8 The NAD agreed that after being given two years' notice, the industry "should not be permitted to come in at the eleventh hour and secure an unspecified amount of additional time" to achieve compliance.9 Consumers insisted that it was far too early for the wireless industry to predict failure, given how little it had done thus far to attempt to resolve the technical issues. CAN specifically complained about the industry's proposed reliance on short messaging services, believing it would be difficult, if not impossible, for an individual to have the presence of mind to type out words on a telephone keypad while in the throes of a stressful emergency.10
As the TTY deadline loomed without an FCC decision on the reconsideration petitions in sight, members of the wireless industry began to grow concerned. During the summer of 1997, a new group of wireless providers and manufacturers calling itself the Wireless E911 Coalition, petitioned the FCC to extend the deadline for the TTY mandate for eighteen months—until April 1, 1999.11 The group insisted that the wireless industry's resources were stretched too thinly; not only did companies need to comply with other E911 public safety mandates then being imposed by the Commission, but they were now preoccupied with responding to new FCC proceedings addressing the implementation of Section 255. They claimed that efforts to conduct research and testing, achieve solutions, and make the necessary product changes were complicated by the need to reach consensus among multiple industries—wireless carriers and manufacturers, public safety agencies, and TTY providers. The group announced plans to create a Washington, D.C., forum for this purpose.
The NAD and CAN jointly opposed the extension, asserting that the petitioners had failed to offer any legitimate justification for their noncompliance.12 Consumers were dismayed that efforts to begin exploring solutions had started so late, only a month before the FCC's rules were set to take effect. Advocates proposed instead a nine-month extension, to be accompanied by periodic industry progress reports, consultation with deaf and hard of hearing consumers, and penalties for noncompliance.
The Wireless TTY Forum
On September 17, 1997, CTIA went ahead with its plans to launch a new Wireless TTY Forum for industry and consumer stakeholders to exchange information and reach agreement on how best to support TTY technology over digital wireless systems. The initial meetings were tense; industry requested steep fees from all parties to participate in the collaborative effort, a practice that was customary among these companies when engaging in joint work efforts, but foreign to nonprofit disability organizations whose budgets were already strained. In addition, the industry's lack of familiarity with providing accommodations to facilitate communication with deaf people resulted in its initial refusal to pay for sign language interpreters.
Although wireless companies claimed to understand the need for emergency access by TTY users, many industry participants were also upset with the prospect of having to invest time and money into developing compatibility solutions for Baudot TTY technology, an outdated analog technology used over voice telephone networks. They believed that the future would be better served by sending emergency calls over advanced wireless data services that were also capable of providing text messaging, e-mail, and web access. Consumers agreed that such data solutions were desirable because they would allow deaf and hard of hearing consumers to break free of the specialized TTY technologies that had long segregated their communications from the mainstream public. However, the situation was more complex that it appeared. Advanced data solutions for handling emergency text calls were a long way off; Baudot still remained the only technology available to support real-time text telephone conversations, as well as the only form of text to which 911 emergency centers were capable of responding. In addition, wireless telephone services extended over greater geographic areas than data services, providing consumers with far wider areas of coverage for their emergency calls. Also, the ability to ascertain the originating location of a 911 call was soon to be phased in under other parts of the FCC's E911 proceeding, but this feature could not be provided via data services. Nor, at that time, could data services offer voice carryover, which would allow hard of hearing people to receive messages in text, but save precious minutes by using their own voices to speak directly to emergency personnel. Finally, there were no guarantees that wireless data services even would be capable of routing calls through servers to 911 centers; these services did not have the same priority routing as voice calls. If advocates abandoned efforts to make TTYs compatible with digital wireless services before the promised—but still hypothetical—data solutions were developed, deaf consumers might end up without any means of accessing 911 services over wireless systems. The Wireless TTY Forum consequently agreed to collaborate on two solutions—a short-term solution to enable wireless TTY 911 calls and a long-term solution for two-way real-time text to be transmitted to 911 via data communications.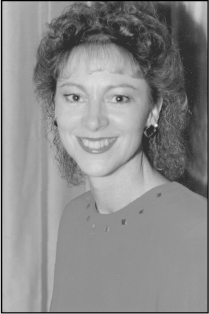 As a former officer of TDI, NAD and various other emergency access committees, Toni Dunne has been tireless in her pursuit of equal access to emergency services, and represented the Texas Advisory Commission on State Emergency Communications on the TTY Wireless Forum.
During the fall of 1997, through various ex parte filings made at the FCC, consumers and the wireless industry continued to spar over the need for an extension of the FCC's original TTY deadline.13 Disability advocates feared that it would not be long before the rapid migration from analog to digital wireless technologies entirely eliminated the ability of TTY users to obtain prompt emergency assistance via wireless services. Nevertheless, in the interest of reaching agreement with the wireless industry and to permit collaboration by the Wireless TTY Forum on a work plan for the delivery of TTY transmissions over digital wireless services, the NAD, Gallaudet, TDI, and CAN signed a consensus agreement with CTIA and PCIA on November 20, 1997, reluctantly agreeing to a fifteen-month extension.14 In the event that unresolved technical issues prevented the forum from achieving access by that time, the groups proposed that they be given discretion to extend this deadline by an additional three months. Industry agreed to file periodic FCC reports throughout the extended period, detailing problems associated with TTY access and steps taken to resolve those problems.
Only ten days after the agreement was signed, a joint report submitted to the FCC by the wireless industry and public safety authorities reported that PSAP administrators were already beginning to receive instruction on ways to identify and respond to TTY calls made over analog wireless services.15 For example, 911 operators were being trained to immediately patch both silent calls and calls containing TTY tones through to appropriate TTY-equipped stations, to ensure the timely identification of the caller's number and location, whether the call was made from a wireline or wireless phone. While this did not address the pressing digital compatibility issues, the report showed good faith on the part of public safety agencies, who were now actively engaged in efforts to achieve TTY access solutions.*
The FCC Takes a Stand
Notwithstanding this initial progress by local 911 offices, the Commission adopted an E911 Reconsideration Order on December 1, 1997, that showed annoyance with the wireless industry's total disregard for the TTY compatibility mandate.16 The Commission rebuked the industry for ignoring its access obligations three years after it had been put on notice, and said that carriers had offered "little in the way of convincing justification" for not meeting the earlier deadline.17
Nevertheless, the FCC acknowledged that while it had been feasible to transmit TTY calls through wireless analog systems, additional work needed to be accomplished before digital wireless service would be error-free, standardized, and ubiquitous for TTY users. Because stress associated with emergencies might cause TTY users to make typing mistakes of their own, it would be especially critical for the wireless access solution not to add extra errors to the transmission of TTY messages that could lead to misinterpretation by 911 operators. Accordingly, while the Commission directed analog carriers to immediately begin providing TTY access, it grudgingly granted the industry an additional twelve months after its original deadline, or until October 1, 1998, to develop a digital wireless TTY solution that would minimize the potential for errors, and ordered the industry to work closely with disability groups in achieving this result. This last directive paved the way for consumers to convince the industry to sponsor the attendance of consumer groups and sign language interpreters at future forum meetings.† The FCC also agreed with consumers that short messaging services would be impractical in emergencies—not only because it would be difficult to figure out which letter was ascribed to each numerical digit under stress, but because 911 centers were not configured to accept these types of communications.
Until a TTY solution was implemented, the FCC obligated carriers to notify wireless TTY subscribers of the limitations that digital wireless services placed on their calls to 911 services. During the ensuing months, the Wireless TTY Forum complied with this directive by creating an industry–consumer Customer Awareness Team, which prepared informational materials for use on websites, billing inserts, and organizational and mainstream publications. The FCC further directed the Wireless TTY Forum to file quarterly progress reports, which would be used to enable the FCC's Wireless Bureau (not the TTY forum, as had been proposed) to determine whether the extension should continue for an additional three months.
The FCC's E911 TTY mandate was imposed on wireless carriers—i.e., the companies that provided wireless service to the general public. However, cooperation by the companies that manufactured wireless telephones was just as important for achieving TTY compatibility. By the spring of 1998, members of the Wireless TTY Forum had developed a testing procedure for these handset manufacturers to evaluate the error rate of TTY transmissions over wireless systems. But the participation of these vendors in the Wireless TTY Forum had been alarmingly low, perhaps because these companies knew that the FCC's authority under the E911 mandates did not extend to their operations. Concerned that their lack of involvement in the forum's work would seriously impede progress on developing a viable TTY-digital wireless compatibility solution, at the end of April 1998, the forum (through CTIA and PCIA) sent urgent letters to the manufacturers, imploring them to conduct the needed tests and promptly report their results in order to meet the October 1, 1998, compliance date.18
The slow progress on a TTY solution also prompted CTIA, during the spring of 1998, to ask the FCC to redefine compliance with its new TTY compatibility requirement. Rather than provide a full line of accessible phones by the October deadline, CTIA sought permission for each service provider to offer just one TTY compatible wireless phone by that time.19 Although this reduced level of compliance would be a temporary measure only—until a long-term solution could be achieved for all digital wireless phones—consumers opposed this request, claiming that it conflicted with the universal design principles contained in Section 255, which favored making all mainstream telecommunications products and services accessible to the widest range of individuals. They wanted the ability to make calls from any wireless phone where an emergency situation might arise, not to be relegated to specialized solutions that would force them to purchase separate phones or accessories. For the same reason, they did not want the industry to adopt nonstandard dialing patterns for TTY users that would set them apart from the general public.20
When the FCC seemed inclined to accept industry's "one-phone-per-provider" approach, consumers responded by urging industry to at least incorporate certain accessibility features—or certain "user requirements"—in the few phones that they chose to make compatible.* For example, in the interest of obtaining phones with features and functions that addressed a wide variety of needs, advocates asked providers not to designate either their lowest-end or most expensive models as their one compliant phone. Consumers also wanted mobile phones designed for TTY use to offer vibrating ring signals and the ability to visually monitor all aspects of a call's progress, including its ring, busy signals, and disconnection. Similarly, people who could not hear but could speak with their own voices, or who could speak but not hear, wanted the wireless phones to be capable of handling voice and hearing carryover; that is, they wanted to be able to switch back and forth between their TTYs and their conventional voice telephones during wireless calls to 911 services.
Finally, consumers deemed it critical for compatible wireless phones—as well as any adaptors that were needed to connect these to a TTY—to be available throughout the full range of retail stores used by service providers, so that TTY users would not be forced to search for these devices. Unfortunately, wireless representatives refused even to consider this last point, insisting that the forum was designed solely to develop technical solutions, not to bind their companies on matters dealing with marketing, advertising, and customer care.
After a year of Wireless TTY Forum meetings, industry testing finally began to reveal more about the cause of the compatibility problems between TTYs and wireless services.21 But as the October 1998 deadline drew near, it became increasingly apparent that the FCC's timeline would not be met.* Given the lack of a solution in the foreseeable future, let alone the lack of a comprehensive work plan with specific benchmarks to guide the industry's efforts, consumers began to question the extent to which industry had engaged in good faith efforts to develop a coordinated strategy for achieving either its short-term or long-term goals. Discussions within the forum began to break down, with consumers threatening to oppose any further extension of time that the industry might request from the FCC. The forum's meetings over the prior year had been taking up large chunks of time, causing consumers to experience an enormous drain on the resources of their nonprofit organizations, in return for what they perceived as very few results.
In mid-September 1998, CTIA and PCIA filed a request with the FCC to extend the deadline for another three-months, alleging that digital wireless phone manufacturers were still assessing potential solutions, and claiming that it would be "technically and fundamentally impossible" for any carrier to comply with the FCC's ruling because not a single manufacturer would have a compatible product available by October.22 Although the petitioners attached a draft work plan to achieve TTY compatibility, they acknowledged that this had been developed without the input of consumers or the other stakeholder groups that comprised the full TTY Forum.
Advocates shot back with complaints about industry's failure to seek consumer feedback on the proposed work plan, and more importantly, industry's failure to offer any target dates for the completion of the various activities listed in that plan.23 In addition, consumers pointed out that although the industry had been promising extensive testing on the compatibility of various wireless technologies with TTYs over the past year, it had not yet even determined its lab sites. Nor, despite various consumer attempts, had the forum's industry representatives adequately responded to the incorporation of the various criteria that consumers had sought in exchange for agreeing to industry's one phone per provider solution. With digital wireless services now flourishing across America, TTY users outside of the Washington, D.C., beltway had already begun to speak up about their lack of access to these services. During recent months, congressional and FCC lawmakers had been "deluged with letters from constituents" concerned about noncompliance with the 1996 TTY mandate.24 Advocates, by now very disturbed by the industry's lax compliance, insisted that it was time for the FCC to take a harder line in the enforcement of its rule.
When the Going Gets Tough, the Tough Finally Get Going
When the FCC's Wireless Bureau released its order in response to CTIA's appeal for additional time on September 30, 1998, even consumers were taken aback by the agency's new tone.25 Obviously annoyed with the wireless industry's lack of direction and the inadequacies of its work plan, the bureau complained that after meeting for a full year, the submission of the industry's draft plan within only the past month was insufficient progress to warrant a three-month extension. The bureau cut that time in half, allowing industry only an additional forty-five days for compliance, and warned the industry that if it still needed more time, it would need to submit far more detailed information about its past progress and its planned future activities. Specifically, the Commission demanded that within one month, the industry provide reasons for technical barriers to TTY compatibility, potential solutions that had been submitted to standards organizations, information on laboratory locations and timetables for testing solutions, and specific steps taken to educate consumers about digital phone limitations. The bureau then elevated the importance of the various features that consumers had wanted in a TTY solution by attaching a list of those criteria as an appendix to the order and directing industry to work more collaboratively with consumers in the future.
The Commission's new ruling—and especially its emphasis on consumer needs—was greatly appreciated by advocates, who had grown exasperated with industry's foot-dragging so late in the forum's processes. Nevertheless, advocates questioned whether even this would be enough to spur the companies into action. Without waiting for the Commission's next deadline to arrive, consumers marched to the FCC on October 2, 1998, to express frustration with industry's negligible efforts.26 Although a few lower-level FCC employees had occasionally frequented the Wireless TTY Forum's meetings, advocates insisted that the FCC needed to do more to demonstrate its commitment to enforce the TTY mandate. Within days, they got their wish.
When attendees arrived at the Wireless TTY Forum meeting held in early October 1998, they noticed FCC officials strategically situated in a corner of the room.27 One of these individuals was the chief of the FCC's Office of Engineering and Technology, Dr. Dale Hatfield, an FCC official who was largely responsible for overseeing compliance with the FCC's E911 mandates. After briefly watching the forum's proceedings, Hatfield stood up to express his extreme displeasure with the industry's delays in finding a TTY solution. He declared that if the companies did not begin to take their access obligations more seriously, there would be a steep FCC price to pay. Hatfield's visit was followed by an equally strong appeal made by FCC Chairman William Kennard. In an October 23, 1998, letter to approximately thirty wireless carriers, Kennard emphasized the need for access by all Americans to wireless technologies to live safer, healthier lives: "No segment of our community should be disadvantaged or left behind when it comes to telecommunications and emergency services." Although the chairman acknowledged the existence of technical hurdles, he sharply criticized the lack of attention that the wireless industry had given to resolving the TTY compatibility problem.28
In a response sent only a few days later, CTIA President Thomas Wheeler wrote that it was counterproductive to try to achieve compatibility between the 1940s TTY Baudot technology and digital wireless networks.29 Wheeler asked the chairman to build upon the improved functionality that digital networks could offer by allowing the industry to pursue ways for deaf and hard of hearing Americans to achieve mobile communications through data-based solutions. The industry's October 1998 quarterly forum status report similarly complained about having limited time and resources to invest in the type of TTY testing requested by the FCC.30
But despite continual industry grumblings, it soon became apparent that the FCC's threats had, in fact, ignited a fire within the companies covered by the agency's TTY mandate. On October 30, 1998, CTIA and PCIA fully complied with the FCC's September order by submitting a work plan that, for the first time, included specific timetables, and identified possible solutions for TTY access. And, in the weeks that followed, the forum's activities took on a new sense of urgency. These efforts proved enough to convince the FCC to grant an additional extension of the TTY mandate until December 31, 1998, although the Commission warned that from that point on, carriers would be granted waivers only if they continued to demonstrate their plans for compliance with "sufficient particularity," through "well-documented timetables and milestones" that described the steps being taken to achieve TTY compatibility.31
Though delighted with the FCC's new tough approach, consumers were less than surprised when, as the December 31 deadline approached, the FCC was bombarded with waiver requests from more than 100 individual wireless companies. Unfortunately, the volume of the submissions—each of which included extensive documentation as per the FCC's prior directives—was so great that the FCC, not having the time to review each one prior to the deadline, had no choice but to temporarily grant all of the petitions in a single act.32
In the meantime, a series of nationwide surveys distributed to deaf consumers by TAN coordinator Pam Holmes in the fall of 1998 demonstrated the growing problems that wireless services were beginning to present for deaf consumers.* Although analog phones remained accessible to TTY users, 71 percent of the respondents reported that store personnel were not prepared to help them find a compatible phone. Most sales personnel had no idea what a TTY was, nor were they familiar with the adapters that might be needed to connect TTYs to wireless devices. The survey also revealed that promotional phones were generally not accessible, and that consumers had to pay considerably more for phones that vibrated or contained a data connector. So pervasive were these problems, that only 2 of the 155 individuals surveyed had been successful in purchasing a wireless device.
The New York Times called it "a way to talk on a cell phone without a word being spoken."33 Despite the Wireless TTY Forum's very slow start, after the FCC began to show attention to the wireless compatibility issue, some very dedicated industry researchers eagerly took on the challenge of achieving an effective TTY solution. As a result, after an untold number of hours and the expenditure of incalculable resources, by early 1999, these engineers were able to accomplish what many had been convinced at the start of the TTY Wireless Forum was a nearly impossible task: a means of effectively passing TTY tones over two of the main wireless transmission protocols: CDMA and TDMA.34 The new solution, created by Lucent Technologies and later made available royalty-free to competitors, contained a built-in error correction feature that resulted in a very high accuracy rate.35 Additionally, the solution permitted both TTY transmissions and voice conversations to take place through the same connection, enabling VCO and HCO users to switch between these modes as needed. Ed Hall of CTIA and Todd Lantor of PCIA, the forum's co-chairs, cheerfully noted that it was the "synergy, team-spirit, and positive environment" of the forum's members that had brought everyone to this point.36 However, because additional testing and software upgrades were needed before the new phones could be made commercially available, around the time that this solution was announced, again industry requested, and was granted, an extension of the TTY deadline—this time until December 31, 2001.37 Moreover, the solution was not perfect. Because the wireless industry had discontinued using RJ-11 jacks, consumers would not be able to use their existing TTYs to achieve wireless access. Instead, TTY manufacturers would have to modify their devices to provide a new audio jack for connection with cell phones, and consumers would have to purchase these new TTY devices to get digital wireless access—at prices that generally started at two hundred dollars apiece.*
Continued developments over the next few months produced viable TTY solutions for the remaining digital wireless technologies. But despite all of the progress that had been made, at a TTY forum meeting held on July 11, 2000, CTIA revealed that, yet again, its companies would not be capable of meeting the December 2001 deadline. Companies asked the FCC for an additional six months to test and deploy new solutions, insisting that consumers could continue to use their TTYs with analog services in the meantime.
Though fatigued from the years of delays, consumers knew enough to recognize that an additional six months would not make a significant difference in the lives of TTY users. Nevertheless, advocates were bothered by industry's ongoing suggestions that analog services would prevent consumers from being harmed by a further delay. While analog phones had offered a feasible alternative six years earlier, when consumers had first raised the need for TTY compatibility, it was becoming increasingly difficult to find retail establishments that still sold these phones. In addition, even where these phones were available, their purchase plans were far inferior to those for digital services, the latter of which often came with free phone equipment and bundles of minutes. The fact that completing a TTY call took up to four times longer than completing a voice call intensified the considerable price differential between analog services used by TTY users and digital services used by voice telephone users.
Chart 17.1
Enhanced 911 TTY Compatibility Mandate—FCC Extensions
47 C.F.R. §20.18(c)
Original FCC Deadline: October 1, 1997
Compatibility Achieved: mid-2002
•October 1994—FCC releases notice seeking feedback on industry-initiated proposal for wireless systems to be compatible with TTY 911 calls
•February 1996—Industry Consensus Agreement reached on all wireless E911 calls: includes plan to provide TTY access within 1 year to 18 months after FCC's final E911 rules become effective
•July 1996—FCC adopts Consensus Agreement recommendation: directs wireless systems to be capable of handling 911 calls placed with TTYs by October 1, 1997
•September 1997—FCC stays TTY mandate until November 30, 1997; Wireless TTY Forum created
•December 1997—FCC extends deadline for digital services until October 1, 1998
•September 1998—FCC extends deadline until mid-November 1998
•November 1998—FCC extends deadline until end of December 1998
•December 1998—FCC issues indefinite waivers in response to more than 100 individual company petitions
•January 1999—Lucent Technologies proposes TTY compatibility solution
•May 1999—FCC extends deadline until end of December 2001
•December 2000—FCC sets final deadline: June 30, 2002
•June 30, 2002—Deadline is met. (Deaf community has largely switched over to pagers; few take advantage of the TTY-wireless compatibility solution)
At the NAD biennial conference held in Norfolk, Virginia, in July 2000, NAD attendees resolved to complain to the FCC about the discrepancy between analog and digital pricing packages. Upon their return to Washington, D.C, they and other consumer advocates informed the FCC that they would agree to a modified, but "firm and final" deadline of June 30, 2002, for digital wireless TTY compatibility, but wanted the Commission to establish an "equal rate of pay" plan that would allow TTY users to receive rates for analog services that were equivalent to those charged for digital services, at least until digital services became TTY accessible.38 Precedent existed for this type of price adjustment; for more than two decades, wireline telephone companies had been offering TTY discounts to compensate for the greater amount of time needed to complete calls over their networks. On December 11, 2000, the Commission rejected this request, though it did encourage analog carriers to work with TTY users to offer more equitable pricing plans. In that same order, the FCC also approved a final extension of the TTY compatibility rule, until June 30, 2002.39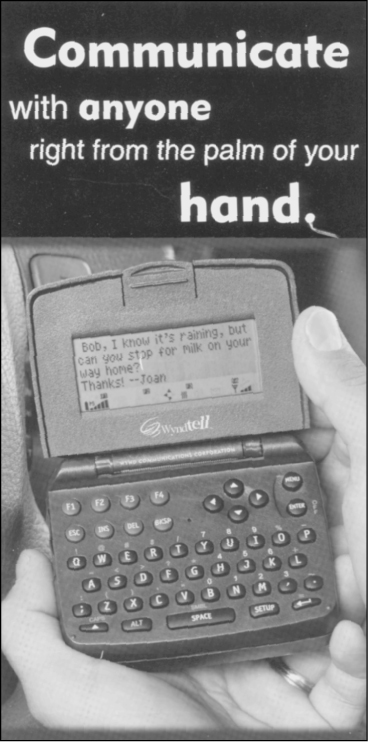 By the time industry was able to make TTYs compatible with wireless services, most of the deaf community had migrated to pagers for their mobile communications.
Industry successfully met the FCC's final deadline. However, a survey later conducted by the Rehabilitation Engineering Research Center on Telecommunications Access revealed that consumers experienced significant difficulties when they tried to find the TTY mode in handsets. These features were either buried within handset menus or were only provided through firmware upgrades upon a consumer's request.
In many ways, the eight-year effort to secure TTY access to digital wireless services exemplified the forty-year struggle by the deaf and hard of hearing community for telecommunications access. The consequences of this delay had been severe. Enormous resources had been spent trying to remedy industry's initial failure to incorporate access when it first designed its wireless communications. At the same time, the ensuing events proved the ability of industry to rise to the most difficult of challenges (to achieve the short-term solution), even if this only came about as a result of government fiat. Unfortunately, once the FCC stepped out of the picture, the wireless companies ceased efforts to pursue the pledged long-term solution. The industry never accomplished a way for two-way real-time text to be transmitted to 911 through data communications, which had been promised during the TTY Forum's earliest meetings.
Most devastating to the individuals who had poured so much time and energy into making the necessary retrofits was that by the time their short-term solution was implemented, other technological developments had so altered the telecommunications landscape that most of the intended beneficiaries had already stopped using TTYs with wireless services. During the first few years of the twenty-first century, deaf people adopted interactive pagers as their new and primary form of mobile access, despite the inability of these devices to contact 911 services.* This time around, it had taken so long to obtain telecommunications access, that progress had moved deaf consumers along without it.
Notes
1. Revision of the Commission's Rules to Ensure Compatibility with Enhanced 911 Emergency Calling Systems, Notice of Proposed Rulemaking, CC Dkt. 94-102, RM-8143, FCC 94-237, 9 FCC Rcd 6170 (October 19, 1994), ¶54.
2. See Comments of TDI et al., filed on behalf of the NAD, AG Bell, SHHH, ALDA, AARP, and fifteen additional organizations in CC Dkt. 94-102 (undated).
3. CTIA, APCO, NENA, and NASNA, Consensus Agreement (February 12, 1996), cited in infra n. 4, ¶¶22–23, Table B.
4. Revision of the Commission's Rules to Ensure Compatibility with Enhanced 911 Emergency Calling Systems, Report and Order and Further Notice of Proposed Rulemaking, CC Dkt. 94-102, RM-8143, 11 FCC Rcd 18676 (July 26, 1996), recon., 12 FCC Rcd 22665 (1997).
5. Americans with Disabilities Act, 42 U.S.C. §12131 et. seq. (911 provision implemented at 28 C.F.R. §35.162); Section 255 of the Communications Act, 47 U.S.C. §255.
6. Petition for Reconsideration and Clarification of the Mobile and Personal Communications Division of TIA. Hereinafter cited as TIA Petition. Petition for Reconsideration of PCIA; Petition for Reconsideration and Clarification of Omnipoint (all filed on September 3, 1996 in CC Dkt. 94-102).
7. TIA Petition, 15.
8. Opposition and Response to Petitions for Reconsideration of Texas Advisory Commission on State Emergency Communications in CC Dkt. 94-102 (October 9, 1996), 10.
9. NAD Reply Comments in Support of Opposition to Petitions for Reconsideration in CC Dkt. 94-102 (October 18, 1996), 2.
10. Comments of CAN in CC Dkt. 94-102 (October 18, 1996).
11. The group first made this request at a meeting with the FCC on June 4, 1997. This was followed by a written request filed by PCIA: Request for Extension of Time to Implement E911/TTY Compatibility Requirement for Wireless Operators in CC Dkt. 94-102 (August 27, 1997).
12. NAD and CAN Opposition to Request for Extension of Eighteen Months to Implement E911/TTY Compatibility Requirement for Wireless Operators in CC Dkt. 94-102 (September 11, 1997).
13. See Michael F. Altschul, CTIA, letter to FCC Chairman Reed E. Hundt, September 23, 1997 (requesting an eighteen-month extension, until April 1, 1999); Joint letter of CTIA, PCIA NENA, APCO, and NANSA, September 25, 1997 (supporting that extension). By contrast, letters from Congresswoman Anna Eshoo (D. Calif.) (sent on September 29, 1997) and the Ad Hoc Alliance for Public Access to 911 (sent on September 30, 1997) opposed a delay in requiring all wireless TTY 911 calls to be capable of reaching public safety authorities. On September 30, 1997, the FCC stayed the TTY mandate until November 30, 1997, so that it could further review the issues. Revision of the Commission's Rules to Ensure Compatibility with Enhanced 911 Emergency Calling Systems, Order, CC Dkt. 94-102, DA 97-2119 (September 30, 1997).
14. Andrea D. Williams, CTIA, letter to Dan Phythyon, acting chief, FCC Wireless Bureau with attached consensus of CTIA, PCIA, NAD, TDI, Gallaudet University, and CAN, November 20, 1997.
15. Report of CTIA, PCIA, TDI, APCO, and NENA, NASNA (November 30, 1997).
16. Revision of the Commission's Rules to Ensure Compatibility with Enhanced 911 Emergency Calling Systems, Order, CC Dkt. 94-102, RM-8143, DA 97-2530, 12 FCC Rcd 20224 (December 1, 1997); Memorandum Opinion and Order, FCC 97-402, 12 FCC Rcd 22665 (December 23, 1997). Hereinafter cited as 1997 MO&O.
17. 1997 MO&O, ¶54
18. Ed Hall, CTIA and Mary Madigan, PCIA (TTY Forum co-chairs), separate letters to various wireless manufacturers, April 27, 1998.
19. Andrea D. Williams, ex parte letter to Magalie Salas, FCC secretary, March 26, 1998 (reporting on meeting between CTIA representatives Ed Hall, Michael Altschul, and Andrea Williams, FCC Wireless Bureau Chief Dan Phythyon, and other FCC employees).
20. See generally, CTIA Forum, Seeking Solutions to TTY/TDD Through Wireless Digital Systems, (report on meeting of September 17–19, 1997). At this first meeting of the forum, various advocates and researchers, including Pam Holmes of Ultratec, Toni Dunne of the Texas 911 Commission, APCO and NENA, Dick Brandt of Gallaudet University, and the author (representing the NAD) provided background to the industry members on the need to devise a universal design solution that encompassed ANI, ALI, direct connectivity, VCO, and HCO. Consumers explained that they also did not want to have to register their TTY numbers or otherwise pre-identify themselves to 911 centers if this was not required of the hearing public.
21. In April and July of 1998, the TTY Forum submitted its quarterly status reports to the FCC. Wireless TTY Forum, Seeking Solutions to TTY Through Wireless Digital Systems, quarterly status reports (April 10, 1998; July 10, 1998). The reports were specifically submitted by CTIA, PCIA, CAN, Gallaudet University, NAD, and TDI.
22. Andrea Williams, CTIA, and Mary Madigan Jones, PCIA, ex parte communication to Dan Phythyon, FCC, September 11, 1998; Edward A. Hall, CTIA and Todd Lantor, PCIA (TTY Forum co-chairs), letter to Dan Phythyon, FCC, September 28, 1998 (letter on behalf of the Wireless TTY Forum supporting the three-month delay).
23. This was done through a meeting held with the FCC on September 24, 1998. Claude Stout, representing TDI, and I, representing the NAD, met with the chief of the FCC's Office of Engineering and Technology, Dr. Dale Hatfield, and FCC employees Elizabeth Lyle, Marty Liebman, and Pam Gregory.
24. Jeffrey Silva, "Disabled Community Concerned over Compliance," RCR Wireless, September 30, 1998, 18.
25. Revision of the Commission's Rules to Ensure Compatibility with Enhanced 911 Emergency Calling Systems, Order, CC Dkt. 94-102, RM-8143, DA 98-1982, 13 FCC Rcd 21746 (September 30, 1998).
26. Judy Harkins, Al Sonnenstrahl, Claude Stout, David Baquis, and Norman Williams visited with Dr. Dale Hatfield, Pam Gregory, Meryl Icove, and Elizabeth Lyle of the FCC.
27. In addition to Hatfield and Phythyon, other FCC employees working on the wireless TTY issue included Andy Firth, Marty Liebman, Patrick Forster, Kris Monteith, Blaise Scinto, Jerry Stanshine, Mindy Littell, Elizabeth Lyle, and former Wireless Bureau Chief Tom Sugrue.
28. FCC Chairman Kennard, letter to top twenty cellular and top thirteen PCS carriers, October 23, 1998.
29. Thomas Wheeler, letter to FCC Chairman William Kennard, October 28, 1998.
30. Wireless TTY Forum, Seeking Solutions to TTY through Wireless Digital Systems (October 13, 1998).
31. Revision of the Commission's Rules to Ensure Compatibility with Enhanced 911 Emergency Calling Systems, Order, CC Dkt. No. 94-102, RM-8143, DA 98-2323, 14 FCC Rcd 694 (November 13, 1998), ¶11. Carriers granted future waivers would only be able to maintain that status by filing progress reports every three months.
32. Revision of the Commission's Rules to Ensure Compatibility with Enhanced 911 Emergency Calling Systems, Order, CC Dkt. 94-102, RM-8143, FCC 98-345, 14 FCC Rcd 1700 (December 31, 1998); Order, 14 FCC Rcd 3304 (1999).
33. Catherine Greenman, "A Way to Talk on a Cell Phone Without a Word Being Spoken," New York Times (February 3, 2000), E4.
34. See generally, "Lucent's TTY Proposal May Have FCC Listening," Mobile Phone News, March 8, 1999. The solution was developed by Dr. Steven Benno and Michael Recchione of the Bell Labs Speech and Audio Processing Technologies group.
35. Lucent Technologies, "Bell Atlantic Mobile and Lucent Technologies collaborate on first-ever digital cellular service for hearing and speech impaired," press release, January 26, 2000. In addition, on February 24, 2000, Ericsson sent a letter to the TTY Forum announcing that it would grant nonexclusive, royalty-free licenses under Ericsson patents that were needed to achieve TTY compatibility with wireless systems. Charles Moore, Ericsson, letter to TTY Forum, February 24, 2000.
36. Ed Hall and Todd Lantor (TTY Forum co-chairs), "TTY Forum Update," memorandum to forum members, March 22, 1999.
37. See Wireless Telecommunications Bureau Reports on Status of Pending TTY Waiver Petitions, FCC Public Notice, CC Dkt. 94-102, DA 99-895 (May 13, 1999); Wireless Telecommunications Bureau Seeks Comment on New Implementation Deadline for TTY Access to Digital Wireless Systems for 911 Calls, FCC Public Notice, CC Dkt. 94-102, DA 00-1091, 15 FCC Rcd 8860 (May 17, 2000).
38. Comments of CAN, Gallaudet, NAD, RERC-TA, SHHH, and TDI in Dkt. 94-102 (July 19, 2000).
39. Revision of the Commission's Rules to Ensure Compatibility with Enhanced 911 Emergency Calling Systems, Fourth Report and Order, CC Dkt. 94-102, FCC 00-436, 15 FCC Rcd 25216 (December 14, 2000), codified at 47 C.F.R. §20.18(c). In this order, the FCC also permanently dismissed all 104 waiver petitions that were still pending.
Epigraph. "Three Deaf World Trade Center Survivors on NBC's Dateline," GA-SK 32 (3): 27.
* Specifically, the rubber "cups" in the design of most TTYs had been developed for use with standard wireline phones, not compact wireless handsets. As a result, ambient noise often seeped in, causing garbling of the TTY characters. The problem became even worse when these phones were used in noisy environments.
† Groups that signed onto this Joint Paper were PCIA—a wireless trade association; the Association of Public-Safety Communications Officials-International (APCO)—an organization of thousands of individuals who manage public safety communications systems, including police, fire, highway maintenance, and emergency medical services; the National Emergency Number Association (NENA)—an organization dedicated to furthering the implementation of universal emergency telephone number systems; and the National Association of State Nine One One Administrators (NASNA)—an organization of state officials who facilitate information-sharing among states with 911 programs.
‡ Among other things, Phase I would also require the provision of ANI for all wireless users. Phase II would occur within five years and require ALI.
* This was largely due to participation in the forum by Toni Dunne of the Texas 911 Commission, longtime advocate for emergency access by TTY users.
† At this point in time, the forum's meeting locations were switched to Gallaudet University, and industry began sponsoring the attendance of consumer representatives from SHHH (David Baquis and Brenda Battat), Gallaudet (Judy Harkins, Norman Williams, and Dick Brandt), TDI (Claude Stout and James House), CAN (Al Sonnenstrahl), and the NAD (the author).
* These were submitted in a document titled "Consumer Approved Criteria for Acceptance of 'One Phone Model Per Service Provider as of October 1," (proposal to the Wireless TTY Forum meeting, July 20–21, 1998 meeting). Although this document was originally created as a quid pro quo for agreeing to the one phone per provider temporary solution, much later on, the forum would use it as guidance for how best to meet the needs of TTY users with respect to all digital wireless phones.
* Part of the problem was that the absence of any TTY technical standards was causing variations in the performance levels of different TTYs with different digital wireless air interfaces (TDMA, CDMA, and GSM).
* The Wireless E911 Access: TTY User Survey went to fifty-six individuals in twenty-four cities comprising the NAD's Telecommunications Advocacy Network, eighty-six people on the NAD Telecommunications Committee listserv, and thirteen individuals in the nine regions of TDI's board during November 1998.
* In 2004, a pager-sized TTY capable of providing wireless access would be released to the public, but little publicity would accompany either its existence or availability.
* The one limited exception to this is the Sacramento, California, Police Department, which has established a system that enables deaf people to use their pagers to link directly to police stations.