Section 255:
A Federal Law for Universal Design
The past several years have witnessed rapid, sweeping, and comprehensive change in the ways we utilize telecommunications. Never before in our history have Americans had access to such a wide array of telecommunications products and services. … Today, new and innovative technologies such as cellular phones, fiber optics, facsimile transmission, and satellite systems have enabled us to communicate almost instantaneously with any person, at any time, and at any place in our wide world. It is unconscionable, however, that for many persons with disabilities, these new technologies offer little promise.
—Congressman Edward Markey (D-Mass.)
IN 1982, WHEN the Modified Final Judgment (MFJ) divested AT&T of its local operating companies, it dramatically altered the structure of America's telecommunications industry, and set up an elaborate regulatory scheme under which long distance and local telephone companies could enter certain businesses, but not others. For example, the consent decree prohibited the seven new regional Bell telephone companies (RBOCs or Baby Bells) created by the AT&T break-up from manufacturing equipment and providing either information or long distance services. However, by the end of the 1980s, major changes in the nation's telecommunications infrastructure, including the convergence of telephone, computer, and television applications as well as the introduction of mobile communications, advanced transmission services, and miniaturized software and hardware, began making many of the MFJ restrictions obsolete. When the RBOCs began complaining that the original prohibitions were stifling their ability to develop innovative technologies, Congress introduced federal legislation to ease the limitations that had been placed upon their business operations.1
The 1980s also witnessed some improvements in telecommunications access for people with disabilities, including new federal laws requiring hearing aid compatible telephones and federal relay services, and new state programs for the distribution of TTYs and other specialized telephone equipment. Toward the end of the decade, proposed language in the ADA also promised to bring about federal mandates for nationwide relay services, accessible public telephones, and greater TTY access by employers, public accommodations, and local government programs. But despite these various advances, when Congress began contemplating changes to the Communications Act, access by persons with disabilities to mainstream telecommunications products and services still lagged far behind the general public.
The extent and impact of these access barriers was the subject of a February 1986 symposium organized through the Annenberg Washington Program and the Gallaudet Research Institute by Katherine Seelman and Judy Harkins.2 White papers submitted for the forum revealed the extent to which telephone manufacturers and service providers had been ignoring the need to make their equipment and services accessible. The fact was that disability segments of the telephone market were small, fragmented, and populated with consumers who had below-average incomes; these simply could not compete with mainstream consumer markets that promised far greater profits. For example, a study conducted by NARUC revealed that telephone companies in as many as half the states still failed to provide TTY access to operator assistance, directory assistance, recorded messages, and telephone company business offices.3 In addition, discounts for TTY calls still varied widely from state to state, and disability access to payphones was virtually nonexistent.
In the spring of 1990, the RBOCs helped fund a survey that asked hundreds of consumers with hearing loss and older Americans to document their dissatisfaction with existing telecommunications choices.4 After the survey elicited responses that confirmed the need for more accessible products and services, the companies sought to link the growing discontent among consumers with the limitations that had been placed upon the RBOCs by the MFJ restrictions. Specifically, in an effort to win the support of the disability community for their legislative proposals, the companies told consumers that the nation's telecommunications policies had been preventing the RBOCs from manufacturing advanced telecommunications devices that were needed to break down telecommunications accessibility barriers. Only if the restrictions were lifted, the companies claimed, would they be free to develop the innovative solutions needed to finally provide this access.
In May of 1990, the RBOCs also convened a Blue Ribbon Panel on National Telecommunications Policy. Composed of national disability leaders and telecommunications policy experts, and chaired by Deborah Kaplan of the World Institute on Disability, the panel's task was to create a national telecommunications agenda for people with disabilities that would complement the civil rights protections of the ADA and ensure that the statute's mandates were not defeated by the nation's telecommunications barriers.5 The panel's first report emphasized the importance of following principles of "universal design," that is, the process of making mainstream telecommunications products accessible to and usable by the widest range of individuals, "off the shelf," without the need for additional adaptation.6
For decades, people with disabilities had needed adaptive equipment—TTYs, light signalers, artificial larynxes and other specialized equipment—to access the telephone network. However, because developments in telecommunications technologies consistently outpaced access solutions, sometimes as soon as an assistive technology was created to make a mainstream technology accessible, the latter was modified or enhanced, and the former became obsolete. Assistive devices were also costly and often hard to find in retail stores where conventional telephone equipment was sold. The Blue Ribbon panel pointed out that if access features were considered and incorporated while a product was being designed, the associated costs would become a mere fraction of the overall costs of producing that product for the general public, and the resulting access would be far more effective. By contrast, if a product was designed without addressing access needs, it would be both expensive and burdensome to later retrofit that device with accessibility features. In a sense, even the provision of relay services had been a giant retrofit to the nation's telephone network, costing millions of dollars, but not providing the same level of access that was available to the general public.*
Another reason to make products accessible at their point of design was to avoid the protracted and burdensome regulatory proceedings that often came with rectifying a lack of access. Huge resources had already been spent, over nearly three decades, to remedy the industry's failure to make their wireline phones hearing aid compatible. In the 1990s and early 2000s, laws designed to repair the failure of the wireless industry to make its digital products and services accessible to TTY and hearing aid users would similarly consume vast amounts of industry and consumer resources.
Principles of universal design offered to make the telecommunications environment more accessible to everyone, at a lower cost and in a more effective manner than had the specialized, reactive solutions of the past. In addition, universal design solutions were already proving their effectiveness for people who did not have disabilities. In the physical environment, sidewalk curb cuts were making it easier for parents with strollers and delivery personnel to navigate city streets. Decoder-equipped television sets were now standard equipment in health spas, restaurants, and other noisy locations. And telephones with volume control were making it easier for everyone to hear telephone conversations.
Disability advocates believed that it was critical to incorporate principles of universal design in Congress's revision of the nation's telecommunications policies.7 And, while earlier battles for telephone access had focused almost exclusively on people who could not hear, people with various types of functional limitations now perceived the need to safeguard their communication access. For example, people who were blind faced new threats from technologies that were accessible only through visual displays and flat buttons. Just as people with limited mobility needed ramps to enter buildings, it now became apparent that people with limited hearing, sight, speech, or cognitive functioning required various—or redundant—ways to access the nation's advanced communication networks.
In order to effectively address these issues as the burgeoning information superhighway was being developed, Michael Morris and Jenifer Simpson of the United Cerebral Palsy Associations (UCPA) created the Consortium of Citizens with Disabilities Task Force on Telecommunications and Communications Accessibility (CCD Task Force).8 With so many changes underway, they realized that an organized effort was needed to ensure that the needs of people with disabilities were properly addressed before Congress.
In May 1991, the RBOCs accelerated their campaign to win the disability community's backing for their legislative proposals, at an annual conference of the President's Committee on Employment of People with Disabilities (PCEPD). In a grand display, the companies showcased exciting new services, which they all but guaranteed would become available once the MFJ restrictions were lifted. These included a "Prescription Phone Service" that used digital signal processing to fine-tune a telephone line's frequency to compensate for specific hearing losses, a "Clean Sound" strip to eliminate background telephone noise, and improved speech recognition technologies to turn voice into text right within the telephone network.9 Both here and at other demonstrations held on Capitol Hill, the companies threatened consumers and legislators that if the MFJ restrictions were not lifted, the RBOCs would continue to be prevented "from developing and manufacturing the kinds of telecommunications equipment that will aid disabled Americans in the workplace and at home."10
Although all disability advocates agreed on the need for improved telecommunications access, some of us were skeptical of the industry's assertions. It was unclear whether the MFJ restrictions were truly preventing the RBOCs from offering access, or whether the companies were making this claim merely to secure the support of the disability community for their legislative relief. For decades, these companies had underserved the disability community in the provision of their basic services; more recently, they were doing little to provide access to voice mail and other advanced services. Moreover, although the companies had easily secured a waiver from the MFJ court in 1989 to provide relay services—claiming this to be necessary to serve the public interest—none of the RBOCs had since sought waivers for any of the access features they claimed to now have on their drawing boards.11 We feared that this was because, unlike relay services, the companies did not envision a profit from these innovative access features. Concerned that the RBOCs would not push these innovations once they received legislative relief, we wanted strict federal mandates requiring the companies to address the needs of people with disabilities before agreeing to support their legislative efforts.12
We were not alone in questioning the merits of the proposed policy changes. Since the break up of AT&T's monopoly, several small and medium-sized companies, such as Ultratec, had begun manufacturing TTYs and other specialized devices to fill the void created by mainstream manufacturers. These companies now feared that lifting the MFJ restrictions would allow the Bell companies to build networks that were incompatible with their accessible products. They alleged that if this occurred, progress for people with disabilities would actually be reversed.13
Disability Mandates Take a Step Forward … and Back
In March 1991, Congressmen Jim Slattery (D-Kans.) and Billy Tauzin (D-La.) introduced H.R. 1527, a bill that would allow the regional Bell companies to enter the manufacturing business. In response to the concerns of the disability community, Slattery agreed to add a requirement for telecommunications manufacturers to engage in research and development on access solutions, and to consider the needs of people with disabilities in designing products to the extent it was "economically feasible" to do so.14 While Slattery's proposal may have looked like progress to some, having witnessed the persistent failure of companies to address access needs in the past, others feared it would be counterproductive to accede to these vague promises that appeared to be so far removed from principles of universal design.
UCPA openly protested the Slattery proposal at a press conference introducing the bill, distributing statements to the event's attendees that challenged the "economically feasible" language. According to UCPA, telecommunications access was a "critical ingredient" in the struggle for civil rights, and the proposed amendments offered few guarantees that such access would ever become a reality.15 The NAD similarly questioned whether they would ever see the "utopia" promised once the MFJ restrictions were lifted. NAD President Charles Estes observed that although the NAD had adopted a resolution supporting congressional removal of the MFJ restrictions two years earlier, since that time the organization had yet to receive specific Bell proposals to benefit deaf people.16 Concerned that his bill had left a critical consumer issue unresolved, Slattery directed the RBOCs to work with disability advocates on developing new text that would better meet the needs of the disability community.
During the spring of 1992, long-distance telephone companies—who were opposed to the telecommunications reform measures because they had no interest in sharing their markets with the RBOCs—made their own move to win the disability community's allegiance.17 Their "Unity Coalition" urged support of H.R. 5096, Texas Congressman Jack Brooks's (D.-Tex.) Antitrust Reform Act of 1992, a bill that would require the regional Bells to apply to the attorney general each time they wanted to enter a new business.18 The bill contained no specific disability mandates, though its legislative history made passing mention of the importance of providing disability access.
The Unity Coalition insisted that if left to their own devices, regional Bell companies would try to exclude competitors from using their networks, which, in turn, would harm the disability community by creating bottlenecks to those networks. The coalition later provided consumers with the results of a study commissioned by several public service authorities, that they believed had exposed the true colors of the "Baby Bells." Although the Bells had informed government agencies of their intentions to make network investments for consumers with disabilities, the study showed that they had poured their surplus revenues back into their parent companies and distributed them to shareholders and unregulated subsidiaries, rather than use the funds for accessibility upgrades.19
Yet others who opposed the reform proposals were national mainstream consumer groups, including AARP and the Consumer Federation of America (CFA). These groups feared the adverse effects that lifting the MFJ restrictions would have on affordable telephone service and fair competition. Indeed, CFA was visibly upset with the disability community for being "laughably naïve" to believe that the Bells would ever help consumers with disabilities. These organizations also objected to the manner in which these telephone companies were courting the disability community to lobby for them on Capitol Hill. Their sense of outrage was captured in a March 1992 Washington Post article that suggested that blind, deaf, and other disabled advocates were "pathetic puppets" that were being "used, wined, dined, and coopted" by the Bells.20
Disturbed by CFA's portrayal of the disability community, I began a dialogue with CFA Legislative Director Gene Kimmelman. He explained that CFA was not opposed to inclusion of disability safeguards in the telecommunications legislation per se, but believed that the disability community could secure a far greater commitment from the telephone companies than we had gotten thus far. He asked us to challenge the RBOCs to incorporate more stringent language; their response would reveal how committed they truly were to the needs of Americans with disabilities.
In early June 1992, Simpson, UCPA's Bob Williams, Paul Schroeder of the American Foundation for the Blind (AFB), and I met with Kimmelman to discuss new proposals that he had drafted to strengthen the access mandates. After this meeting, our CCD Task Force put together a new draft of accessibility mandates that would require the regional telephone companies to design and fabricate accessible equipment and network capabilities and services, unless doing so would fundamentally alter the nature of those offerings or result in an "undue burden" on the company's business operations. Whether or not a particular access feature imposed an undue burden would be determined by criteria contained in previously enacted disability statutes. Generally, this would require a balancing of the nature and cost of an access feature with the overall resources of the covered business, as well as its size and type of operations. Less than a week after sending our new draft to Congressman Edward Markey's office, members of the disability community received a letter from Ameritech's vice president of federal relations, John Connarn, who reported that the Bell companies could agree "in principle," to our new "undue burden" proposal, although the companies still had some reservations, and wished to meet with us to achieve a consensus on the final language.21
The companies' hesitancy to completely agree to our revised language soon became clear. The disability mandates were being added to the reform bills as part of the price that the Bells had to pay in order to enter previously prohibited telecommunications businesses. As such, our draft only imposed obligations on the RBOCs, and not their industry competitors. While the RBOCs were willing to agree to an accessibility mandate, they wanted to be able to get out of providing an access feature—under the undue burden standard—if that feature put their companies "at a competitive disadvantage" relative to other companies not covered by the mandates.
Although the RBOCs' request seemed reasonable, we were concerned about tampering with the undue burden standard, which was already being used for the implementation of both the ADA and the Rehabilitation Act of 1973.* Previous interpretations of the standard had never included consideration of the adverse competitive impact that a company might experience in providing an accommodation, and we feared that adding this new criteria might impede the ability to secure access under these other laws. We questioned whether it would be more sensible simply to extend the requirements for accessibility beyond the RBOCs, to the entire telecommunications industry.22 That would level the playing field, eliminate any need for an assessment of the competitive impact of access features, and take the next logical step in fulfilling the goals of two statutes—the Communications Act's universal service promise of telephone service for all Americans and the ADA's goal of fully integrating people with disabilities into the mainstream of society. Alternatively, if the Bells were unwilling to expand the reach of the provisions, we would consider adding the "adverse competitive impact" language, but only so long as it was kept separate from the criteria used to determine an undue burden.
Chart 15.1
CCD Task Force Principles of Telecommunications Access (abridged)
Nondiscrimination — People with functional differences in speech, hearing, vision, movement, manipulation, and interpretation of information across the age spectrum must have access to communications networks, services, and equipment that is equivalent to that provided to people without disabilities.
Comprehensiveness — All forms of expression, transmission and reception of electronic communications must be accessible to persons with disabilities; every individual is capable of choosing the method, medium and content of communication most appropriate for him or herself.
Effectiveness — The same basic courtesies that are extended to the general public when receiving goods, services, facilities, privileges, advantages, or accommodations via the electronic information infrastructure must be extended to people with disabilities.
Equity — Individuals with functional differences must not be subject to discrimination or otherwise denied access to networks, products and services through unfair policies or practices.
Affordability — Individuals with disabilities shall pay rates no greater than the rates paid for functionally equivalent products and services. With respect to telephone communications, this shall apply to such factors as the duration of the call, the time of day and geographical distance.
Employment — Because the new information and electronic communications technologies will transform the nature of work locally, regionally, nationally and globally, the communications accessibility needs of individuals with disabilities must be considered in employment situations. Persons with disabilities must have enhanced opportunities for employment and productivity made possible by these technologies.
Throughout the fall of 1992 and the winter of 1993, several rounds of negotiations took place between the CCD Task Force and the RBOCs to iron out our differences.* Sam Simon of Issues Dynamics, a Washington, D.C. consulting firm, arranged for the discussions to be facilitated by Pam Ransom, who in 1990, had successfully brought together consumers and industry on matters concerning the FCC's implementation of a national relay system.† During this time, the RBOCs rejected our recommendation to extend the disability obligations to other companies, claiming that other telecommunications manufacturers then supporting their efforts to lift the MFJ ban would withdraw that support if forced to abide by these mandates.23
Nevertheless, on March 24, 1993, consumers and industry finally reached a consensus that they could jointly send to Congress.24 Under the agreement, local telephone companies would have to make telecommunications equipment, customer premises equipment, and network services accessible to and usable by individuals with disabilities, unless the costs of providing such accessibility would result in an undue burden or an adverse competitive impact. The second defense could only be entertained so long as competing manufacturers and network service providers were not held to the same obligation. While not the best of resolutions, the CCD Task Force perceived this as an improvement over the starting point of its negotiations.
A New Telecommunications Landscape Begins to Develop
By the fall of 1993, approximately three years had passed since the start of the Bells' initial efforts to secure legislative reform, and already the telecommunications landscape had begun to change radically. The nation was abuzz with talk of interconnected and intelligent networks of cable, telephone, cellular, paging, and electronic services that would carry voice, data, text, and video transmissions to our homes, offices, schools, libraries, and hospitals in ways that would revolutionize our lives. Throughout Washington, D.C., ad hoc consumer and governmental advisory committees sprang up to ensure that the new regulatory infrastructure designed to address these innovative technologies would not exacerbate the disparity that already existed between the information rich and the information poor.‡ Disability advocates rushed to have representation in these various groups, understanding the need to establish a firm stake in the debates taking place as the American communications industry hurtled full speed into the information age.
To assist in these efforts, Simpson and others in the CCD Task Force authored a set of principles that were designed to serve as a road map for ensuring telecommunications accessibility (chart 15.1).25 Divided into six parts—nondiscrimination, comprehensiveness, effectiveness, equity, affordability, and employment—the principles had the nationwide support of disability advocates, and facilitated our efforts to educate Congress, federal agencies, and the White House about our disability agenda.26 In the fall of 1993, the CCD Task Force used these principles to prepare recommendations given to the Clinton administration, to ensure that disability issues obtained a prominent place in the development of the administration's blueprint for the burgeoning national information infrastructure.27
The House Proposals Move Forward
In November of 1993, H.R. 3626, the Antitrust Reform Act of 1993 introduced by Congressmen Brooks and John Dingell (D-Mich.), became the first of a series of new telecommunications reform bills to include the revised legislative proposals agreed upon by the Baby Bells and the disability community. While this bill applied the mandates to network services and equipment manufactured by the RBOCs and their affiliates, a similar bill, H.R. 3636, the National Communications Competition and Information Infrastructure Act, introduced around this same time by Congressmen Markey (D-Mass.), Jack Fields (R-Tex.), and Rick Boucher (D-Va.), applied similar disability access requirements to advances in network services.28 Both pieces of legislation gave the FCC responsibility for promulgating regulations to implement the accessibility provisions.
Over the next several months, the CCD Task Force worked toward strengthening the accessibility provisions, urging an expansion of the mandates to advanced telecommunications services and information services. When, in February 1994, Schroeder testified on the legislation at hearings held before the House Subcommittee on Telecommunications and Finance, he shared the vision of universal design, and requested Congress to reject a "separate but unequal" system that relied on expensive adaptive equipment to obtain access to mainstream products and services.29 Schroeder reminded the legislators that it had taken more than 100 years for deaf and hard of hearing people to acquire access to basic telephone service, and that the communications and information revolution now offered Americans with disabilities "unparalleled opportunities for equality and advancement. … Those who have the ability to obtain and use information have the power to make choices and enhance our opportunities for independence, productivity, and self-sufficiency."30 It was time, he said, to "systematically" dismantle the barriers that could curtail these freedoms and to put an end to the second-class access afforded the disability community for so many years.
While the new disability proposals were an improvement over earlier drafts, some disability advocates still believed that more needed to be done to ensure that the RBOCs would keep their promises after they were permitted to enter the manufacturing business. For example, Harvey Goodstein of the NAD's Telecommunications Committee complained that deaf people still had to pay as much as $400 for a TTY, even though hearing people could purchase a phone for as little as $10.31 Goodstein feared that despite the RBOCs' media blitzes boasting commitments to universal access, the companies still had revealed no specific plans to change this state of affairs.
To address these concerns, Markey agreed to add two more provisions to the bill: a requirement for the FCC to consult with representatives of people with disabilities in developing its accessibility rules, and a mandate for the FCC to gather public input on the effectiveness of those rules at least once every three years.32 When the House subcommittee marked up H.R. 3636 on March 1, 1994, the bill contained both of these amendments.
A Disappointing Senate
Unfortunately, the legislative success that disability advocates achieved in the House was not matched in the Senate. Although S. 1086, the Telecommunications Infrastructure Act of 1993, introduced by Senators John Danforth (R-Ore.) and Daniel Inouye (D-Hawaii) in June 1993, referenced the need for disability access to advances in network capabilities and telecommunications services, its contents provided little in the way of specific guidance for achieving such accessibility.33 A second bill, S. 1822, the Telecommunications Act of 1994, was not much of an improvement.34 As late as May of 1994, members of the Senate Commerce Committee charged with overseeing telecommunications reform showed little interest in disability access issues; some even expressed fears that adding accessibility burdens would delay the development of the new information infrastructure.
On May 24, 1994, when the Senate Committee on Commerce, Science, and Transportation Hearings held hearings on S. 1822, Mark Goldfarb, director of Gallaudet University's International Center, joined Schroeder in presenting powerful testimony on behalf of the disability community.* Just ten days earlier, President Clinton had spoken at Gallaudet University's commencement ceremony, pledging the administration's support for full disability access to the information superhighway. Goldfarb now urged a similar commitment from the Senate, noting that FCC Chairman Reed Hundt had called the information highway "the gateway to our future prosperity."35 He warned the senators that if these new "technological marvels" relied on sound- or voice-activated prompts, the deaf community again would be left behind. It was only after these hearings that the Senate committee finally agreed to incorporate disability safeguards into its telecommunications reform proposals.
By the time the disability amendments were ready to be added to the Senate bills, the legislative drafts contained other mandates requiring universal service to advanced telecommunications services by schools, health care institutions, and libraries.36 When the CCD Task Force saw that these new provisions applied to all telephone companies, it began to reconsider the wisdom of limiting the disability access proposals to only the regional Bells. However, on June 28, 1994, before disability advocates even had a chance to modify the House or Senate proposals to apply the mandates industry-wide, the House moved ahead with passage of H.R. 3626 by a vote of 423 to 5, and H.R. 3636 by a vote of 423 to 4, with the more restrictive "RBOCs-only" language.37
On August 4, 1994, the White House convened a policy forum of prominent disability leaders, government officials, and members of the telecommunications industry to explore the disability access issues that—despite the CCD Task Force's best efforts—were still taking a backseat to many of the other telecommunications reform issues being addressed by Congress. Keynoted by Larry Irving, head of the National Telecommunications and Information Administration (NTIA), the event provided an opportunity to emphasize that principles of universal telecommunications service needed to go beyond offerings that were affordable and available to all geographic regions, to service that was accessible by people with disabilities.38 The forum succeeded in highlighting the importance of requiring accessibility in the information age, and likely contributed to the ability of the CCD Task Force to finally secure a promise from the Senate to extend the accessibility mandates to all telecommunications companies (local and long distance) in the fall of 1994. However, before the legislators could fulfill this promise, S. 1822 was pulled from the Senate's consideration. Senate proponents of the legislation had decided that outstanding conflicts in the bill (unrelated to the disability provisions) were too great to resolve before the close of the 103rd Congress. Though advocates would have to start anew when the 104th Congress convened in January of 1995, the recent progress led us to believe that we would be able to complete our accessibility agenda swiftly and successfully at that time. We could not have known that the legislative world was about to be turned upside down.
Congress Takes a Turn
Although disability issues have always had a bipartisan following, the Democratic and Republican parties have differed appreciably in their general approaches to telecommunications policy. Both parties favor competition to improve the affordability and effectiveness of consumer offerings, but while Democratic lawmakers more readily accept regulatory safeguards as one of the means to achieving this end, Republican legislators put far greater emphasis on the free marketplace.
From 1992 to 1994, both houses of Congress, as well as the White House, had been controlled by the Democrats. This changed after the 1994 congressional elections transferred the House and Senate to Republican leadership. Shortly after the start of the new session, on January 19 and 20, 1995, closed-door meetings on telecommunications reform took place between the new Republican-controlled House Energy and Commerce Committee and leaders of the telephone, cable, broadcasting, and computer industries. Congressman Dingell, prior chair of that committee, quickly joined other Democratic congressional leaders in sharply criticizing this event as a break in the bipartisan efforts that had been taking place during the prior Congress. In early February 1995, more than forty-five consumer, civil rights, labor, religious, and disability rights organizations similarly conveyed their concerns—to House Energy and Commerce Committee Chairman Thomas Bliley (R-Va.)—about having been excluded from this secretive process.39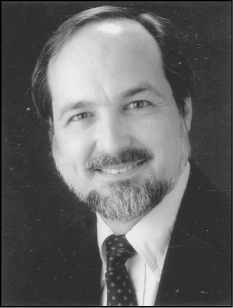 Gregg Vanderheiden, director of the Trace Research and Development Center at the University of Wisconsin, Madison, has spent decades devising solutions to make computer, telecommunications, and information technologies accessible, and was one of the disability leaders who helped highlight the need for accessibility at a White House Forum held in August 1994.
Exclusive meetings between legislative staff and the telecommunications industry similarly took place in the Senate. As a result, when S. 652, the Senate's new proposal for telecommunications reform, finally emerged from these private discussions, it looked appreciably different than the proposals circulating at the close of the prior Congress. Even the bill's title, the Telecommunications Competition and Deregulation Act of 1995, told a tale. A policy paper accompanying the new draft cast aside prior approaches as "regulatory apartheid," promising to rely on free enterprise and open markets, rather than governmental "micromanaging," to make new telecommunications services widely available.40 To the dismay of the CCD Task Force, a set of "deregulatory principles" that accompanied the policy paper also contained no mention of disability access.
It was clear that much work needed to be done. First and foremost, the newcomers—and especially Senator Robert Dole (R-Kans.), who had taken on Senate leadership of these issues—needed to be educated about the failure of competitive markets to respond to disability needs and the industry's general reluctance to invest in access features. CCD Task Force members spent much of January on Capitol Hill providing this historical backdrop. Fortunately, advocates soon learned that the 1994 federal elections had not altered the RBOCs' commitment to the disability text agreed upon in the prior year's draft. In addition, the companies were now even willing to have the access obligations applied to the entire telecommunications industry, and to bring these proposals to the Republican leadership.
In March of 1995, Senator Dole finally agreed to add disability protections to his legislative draft.41 But any relief advocates might have felt at having overcome this first hurdle disappeared upon reading the new Senate proposals. Although the new bill did, for the first time, extend the accessibility mandates to the entire telecommunications industry, it only required members of that industry to incorporate access where it was "readily achievable" to do so. This standard, defined as being easily accomplished and carried out without much difficulty or expense, had originated in the ADA as a way of relieving places of public accommodation that had already been built, especially small "mom and pop" establishments, from having to go through the difficulty and expense of installing an elevator, building wider aisles, or making other expensive structural changes to retrofit their buildings.42 It made no sense to apply the standard to products and services that had not yet been built, because incorporating access features at this early stage could be achieved with far less burden and expense. Under the ADA, construction that was either new or altered was held to a much higher standard: It had to be "readily accessible and usable by" people with disabilities.43
We were also concerned about a second change in the Senate's proposals. Rather than require the FCC to promulgate accessibility regulations, the new draft directed telecommunications access standards to be developed by the Access Board in conjunction with NTIA and the National Institute of Standards and Technology. Unlike the FCC, none of these other agencies had much experience in regulating telecommunications, nor the enforcement authority to oversee compliance.* Advocates also feared that standards promulgated by the Access Board would be taken less seriously by the telephone industry, which was primarily accustomed to responding to FCC directives.44
It was disconcerting to see how little resemblance the Senate's new proposals bore to those of the prior Congress, not only because the prior disability language had been years in the making, but because it had already won the support of major segments of the telecommunications industry. That the new Congress had made these changes behind closed doors, without the knowledge of or input from the disability community, advocates felt, intensified the egregiousness of their actions.
The CCD Task Force immediately fought to restore the original proposals, quickly and successfully convincing senators of the need to reestablish a role for the FCC.45 We secured a compromise that would still give the Access Board responsibility for developing accessibility standards for telecommunications equipment, but would make these standards "the starting point" for final accessibility regulations to be drafted by the FCC.46 Previously, the Access Board had assumed a very similar role in preparing accessibility guidelines for private buildings and facilities covered by the ADA; those standards were enforced by DOJ.47 Over time, the task force decided that the Access Board's long history of developing accessibility guidelines through a consensus approach that brought together industry, consumers and federal governmental agencies, might even be to the advantage of consumer efforts to secure comprehensive disability access.48
Disability advocates were not as successful in getting the Senate to relinquish its hold on the "readily achievable" standard. And although House legislators did agree to retain the undue burden standard in their revisions of the telecommunications legislation, when the new House bill, H.R. 1555, the Communications Act of 1995, was introduced, it unleashed a whole new set of problems: Not only did that bill still limit the accessibility mandates to local telephone companies, but it contained no accessibility obligations for manufacturers at all, and still allowed relief from the access mandates for companies able to prove they would suffer an adverse competitive impact.49
The CCD Task Force now needed to choose between two very different pieces of legislation. The House's undue burden standard might make it more difficult for companies to be relieved of their accessibility obligations than the Senate's readily achievable standard, but if the House version was adopted, long distance companies and other competitors to the regional Bells would not be covered at all by the accessibility mandates. On the other hand, although the Senate's coverage of the entire telecommunications industry stood a far better chance of complementing the ADA's efforts at achieving universal access, we wondered whether the readily achievable standard was so weak that it might defeat these very protections. The task force eventually concluded—though quite reluctantly—that the broader coverage contained in the Senate's version might have greater advantages for consumers, but only after carefully reviewing the way that the readily achievable defense had been applied under the ADA.50
Although the undue burden standard had always been considered more stringent than the readily achievable standard, the actual criteria set out in the ADA for each of these defenses was nearly identical: Both required weighing the nature and cost of accessibility solutions against the overall financial resources, size, and type of a business's operation. Using this as their guide, a few resource-rich businesses covered by the ADA's readily achievable standard had already been required to expend huge sums of money to retrofit existing structures. For example, owners of San Francisco's Candlestick Park had spent millions of dollars to rip out seats, install elevators, and provide accessible restrooms, payphone TTYs, and other disability accommodations as part of a settlement agreement with the California-based Disability Rights Education and Defense Fund (DREDF).51 Similarly, United Artist Theaters paid considerable sums of money to modify seats, restrooms, and parking spaces for its movie theaters to comply with a second DREDF settlement.52 It was clear that with their greater resources, telecommunications companies would similarly have a hard time proving that it was not readily achievable for them to incorporate accessibility features. Moreover, because the accessibility mandates would require access features to be incorporated during the design phases of a product or service's development, arguments for the inclusion of these features would, more often than not, easily defeat a readily achievable defense.
After hearings on the new telecommunications proposals were held by the House Subcommittee on Telecommunications and Finance on May 11, 1995, the CCD Task Force spent several agonizing months trying to get the House to bring its version of the accessibility provisions in line with the Senate's bill.53 We had already secured support for these changes from the RBOCs, through their new Alliance for Competitive Communications. But while we continually received verbal promises from House legislative aides that our changes would be made, repeatedly drafts were released that were either missing these amendments or confusing the two conflicting versions of the law.*
When, in the middle of July, the House committee approved and reported out a final draft that still contained erroneous language—despite a multitude of faxes, letters, and phone calls from consumer advocates urging corrections in the text—we began to worry that the mistakes that were being made were more than inadvertent drafting errors. Only a few weeks remained before the full House would take a final vote on the law; if the bill's access provisions were not amended prior to that time, the Senate and House versions of the accessibility mandates would go to a Conference Committee, where the mandates would be at the mercy of yet additional editors. At the last minute, however, disability advocate Pamela Holmes and I were able to enlist the aid of her congressman, Scott Klug (R-Wisc.), who, on August 4, 1995, introduced and successfully passed a manager's amendment to revise the House accessibility provisions.54 When H.R. 1555 passed the House (by a vote of 305 to 117), coverage was extended to the entire telecommunications industry, the undue burden/adverse competitive impact sections were gone, and the Access Board was directed to produce accessibility guidelines that would later be used by the FCC in the promulgation of binding regulations.†
During the last months of Congress's deliberation of the reform legislation, members of the CCD Task Force were also successful in pushing Congress to add a provision prohibiting telecommunications carriers from installing "network features, functions, or capabilities that do not comply with the [disability] guidelines and standards."55 The goal of this section was to foster an interconnected telecommunications environment that seamlessly provided disability access across communications networks.
Unfortunately, just as we were about to celebrate, we noticed yet another change in the House bill that took us completely by surprise. Unbeknownst to anyone in the disability community, House legislators had added a clause that prohibited anyone from suing to enforce the bill's accessibility requirements. In place of this "private right of action" (the right to sue), the House had included a provision that would give the FCC sole jurisdiction over telecommunications access complaints. This marked a significant departure from other federal protections under both the Communications Act of 1934 and the ADA, the latter of which permitted lawsuits against noncompliant employers, local governments, and places of public accommodation. Moreover, the last-minute addition contravened the very purpose of the new accessibility safe-guards: to treat people with disabilities equally in the advancement of telecommunications services.56 Though we were never given any explanation for this disparate treatment, in the end we proved powerless to defeat it.
Though the accessibility provisions contained in the House and Senate drafts were now largely consistent with one another, the mammoth telecommunications reform bills produced by each of the chambers still contained enough inconsistencies to send them to a House–Senate Conference Committee. Among other things, agreement still needed to be reached on matters concerning the entry of long distance, cable, and local companies into each others' businesses, new universal service mechanisms, the deregulation of the cable industry, media ownership, and Internet censorship. Failure to achieve consensus on any one of these issues could cause the entire bill to collapse, bringing with it our accessibility provisions. To preserve at least the disability safeguards, CCD Task Force members spent the months of October and November educating the joint committee about their constituents' accessibility needs.57 Fortunately, in the end, compromises on all matters were struck and a final bill was sent back to each of the Congressional chambers.
On February 1, 1996, the Telecommunications Act of 1996 passed the House by a vote of 414 to 16. Less than one hour later, the Senate approved the new legislation by a vote of 91 to 5.58 Exactly one week later, on behalf of the NAD, I joined Ransom, Schroeder, and Simpson at the bill's presidential signing ceremony at the Library of Congress, attended by approximately 100 industry and governmental representatives. In a symbolic gesture, when President Clinton signed the new "information highway" bill, he used the very same pen that had been given to Vice President Gore's father when, as a U.S. senator, he had attended a signing ceremony for "interstate highway" legislation some four decades earlier.
The 1996 telecommunications reform legislation was the largest overhaul of the Communications Act in its sixty-two years, and promised to change forever the way that Americans communicated and received their information and entertainment. Though (for reasons unrelated to the disability provisions) many of the statute's directives have since come under fire, for the first time in our nation's history, requirements for the universal design of telecommunications products and services had finally become a reality.59
Notes
1. For example, Representatives Al Swift (D-Wash.) and Tom Tauke (R-Iowa) introduced the Consumer Telecommunications Services Act of 1989, H.R. 2140, 101st Cong., 2d Sess. 1989. In the Senate, Senator Ernest Hollings (D-S.C.) introduced the Telecommunications Equipment Research and Manufacturing Competition Act of 1989, S. 1981, 101st Cong., 2d Sess. (1989), to authorize the RBOCs to manufacture phone equipment. In October of 1991, the prohibition against information services was lifted by the MFJ court, eliminating the need for Congress to act on that issue.
2. The Joint Forum on Marketplace Problems in Communications Technology for Disabled People was held February 20–21, 1986, in Washington, D.C.
3. Genevieve Morelli, "State Telecommunications Policy and Disabled Persons" (presentation by Edward B. Hipp, commissioner, N.C. Utilities Commission, Marketplace Problems in Communications Technology for Disabled People Forum, Washington, D.C., February 20, 1986); Drew Erickson, "Report on Telecommunications Services for the Deaf and Physically Disabled" (presentation, NARUC Communications Committee, San Diego, July 29, 1986).
4. Frank G. Bowe, "National Survey of Telephone Products and Services: The Views of Deaf and Hard-of-Hearing Americans," American Annals of the Deaf 136 no. 3 (1991): 278–283.
5. The Blue Ribbon panel consisted of Lars Augustsson, June Kailes (mid-way replacement for Anita Baldwin), Frank Bowe, Jackie Brand, Dale Brown, Judy Harkins, Oral Miller, Michael Morris, Tom Shworles, Al Sonnenstrahl, Max Starkloff, and Rocky Stone.
6. Deborah Kaplan, John DeWitt, and Maud Steyaert, Telecommunications and Persons with Disabilities, Laying the Foundation: A Report of the First Year of the Blue Ribbon Panel on National Telecommunications Policy (November 1992), available at http://park.org/Guests/Trace/pavilion/foundatn.htm. The panel later produced a second report, Telecommunications and Persons with Disabilities: Building the Framework (1994), available at http://trace.wisc.edu/docs/framework/framewrk.htm, again confirming telecommunications to be a civil right.
7. See, for example, Frank Bowe, letter to Congressman Markey, March 21, 1990; Scott Marshall of the American Foundation for the Blind, letter to Congressman Markey, May 31, 1990.
8. Advocates who played a role in the CCD Task Force or otherwise contributed to its efforts to secure telecommunications access safeguards included Jenifer Simpson, Bob Williams, Paul Schroeder, Deborah Kaplan, Alan Dinsmore, Mary Fox Grimm, Judy Harkins, Frank Bowe, Oral Miller, Jay Brill, and the author.
9. The telephone companies' campaign was titled "America's Future: Too Important to Leave on Hold." In 1991, US West distributed a pamphlet called American Innovations Denied. … There Ought to Be a Law, listing many of the technologies that could assist Americans, including Americans with disabilities, were it not for the MFJ restrictions.
10. MFJ Task Force (the seven RBOCs), letter to PCEPD conference attendees, May 22, 1991.
11. For more information about relay waiver request, see pp. 99–100.
12. Karen Peltz Strauss and Judy Harkins, memorandum to Jack Gannon, special assistant to Gallaudet University President I. King Jordan, September 12, 1990.
13. Robert M. Engleke, president, Ultratec, letter to Senator Herbert Kohl (R-Wisc.), June 3, 1991; John De Witt, president, De Witt, Mendelsohn & Associates, letter to Senator Bill Bradley (D-N.J.), June 3, 1991.
14. The Telecommunications Equipment Research and Manufacturing Competition Act of 1991, H.R. 1527, 102nd Cong., 1st Sess (1991); See Congressman Jim Slattery (D-Kans.), letter to Thomas L. Robinson, president, Western Kansas Association on Concerns of the Disabled, August 5, 1991. A companion bill in the Senate, S. 173, 102nd Cong., 1st Sess. (1991), introduced by Senator Ernest Hollings on January 14, 1991, would similarly lift these manufacturing restrictions.
15. Jenifer Simpson and Bob Williams, policy associates, UCPA, letter to Congressman Slattery, January 23, 1992. On April 6, 1992, Williams and Simpson sent a similar letter to Representatives Jack Brooks and Edward Markey.
16. Charles Estes, "Bestest from Estes," NAD Broadcaster (April 1992).
17. The Wexler Group, facsimile to Judy Harkins on "Upholding the AT&T Consent Decree, Involvement of the Disabilities Community," April 27, 1992.
18. H.R. 5096, 102nd Cong., 2d Sess. (1992). Another bill under consideration at this time, H.R. 3515, 102nd Cong., 1st Sess. (1991), introduced by Congressman Jim Cooper (D.-Tenn.), would have similarly allowed the regional bells to enter the information services market, but again only subject to various conditions.
19. The study was presented by AT&T and other members of the Unity Coalition to members of the disability community, including Nancy Bloch, Brenda Battat, Judy Harkins, Lola Montgomery, Al Sonnenstrahl, and the author, on November 1, 1993.
20. John Mintz, "Taking Sides in the Baby Bells' Battle, Advocacy Groups, Consumer Activists Split Over Phone Firms' Effort to Get into New Lines of Business," Washington Post, March 29, 1992, H1, H7. Notwithstanding this dismal portrayal of the disability community as "pathetic puppets," the Post's article acknowledged that the Bell companies did not have the universal support of the disability community, and provided an opportunity for advocates to publicly question the limitations of the "economically feasible" provisions.
21. John Connarn, Ameritech, letter to the author, June 17, 1992; see also Karen Peltz Strauss, NCLD, facsimili to Gerry Waldron of Congressman Markey's office, June 12, 1992.
22. Karen Peltz Strauss, NCLD, on behalf of the CCD Task Force, letter to John Connarn, August 19, 1992.
23. John Connarn, Ameritech, letter to Bob Williams, UCPA, and Paul Schroeder, governmental affairs director, ACB, December 23, 1992.
24. Ronald F. Stowe, vice-president, Washington Operations, Pacific Telesis, letter to Paul W. Schroeder, ACB, and Bob Williams, UCPA, March 24, 1993, with agreed-upon draft legislative proposals.
25. Members of the task force that signed on to these principles included ACB, AFB, ASHA, NAD, NCLD, PCEPD, SHHH, UCPA, WID, Hear Our Voices, National Cued Speech Association, National Head Injury Association, and the National Rehabilitation Hospital/Interdisciplinary Association for the Advancement of Rehabilitation and Assistive Technologies.
26. See, for example, Paul W. Schroeder, ACB, and Jenifer Simpson, UCPA on behalf of CCD, letter to Congressman Markey, June 24, 1993. On July 26, 1993, a letter discussing these principles was also sent to FCC Chairman Reed Hundt and NTIA Director Larry Irving by representatives of AFB, NAD, NVRC, SHHH, UCPA, WID, and Gallaudet University, as well as advocates Justin Dart and Frank Bowe.
27. We also offered specific case studies revealing the influence that electronic information was having on the lives of people with disabilities. See Karen Peltz Strauss, memorandum to Emily Littleton, Center for Media Education, October 14, 1993, in response to a request from Dr. Elizabeth Cohen of the White House's National Economic Council.
28. H.R. 3626, 103rd Cong., 1st Sess (1993); H.R. 3636, 103rd Cong., 1st Sess. (1993), the National Communications Competition and Information Infrastructure Act of 1993, superseded a similar bill, H.R. 1504, introduced on June 23, 1993. Other related bills introduced around this period included H.R. 3609, introduced by Congressman Slattery on November 22, 1993 (to lift the MFJ restrictions on manufacturing), and H.R. 1757, introduced by Congressman Boucher to address high-speed networking issues. Some of these newer bills addressed other consumer issues, including stronger guarantees of affordable and universal telephone service for all Americans.
29. Statement of Paul Schroeder, on behalf of ACB, NCLD, WID, and the Association for Education and Rehabilitation of the Blind and Visually Impaired, Hearings on H.R. 3636 and H.R. 3626 before the Subcommittee on Telecommunications and Finance of the House Committee on Energy and Commerce, 103rd Cong., 2d Sess. 3 (February 8, 1994).
30. Ibid., 5–6.
31. Harvey Goodstein, memorandum to Paul Schroeder and Al Sonnenstrahl, co-chairs, CCD Task Force, February 14, 1994.
32. See Karen Peltz Strauss, NCLD, letter to Congressman Markey, February 17, 1994, which explains these added mandates. Though we had also asked Markey to require the FCC to submit a triennial report to Congress identifying both problems incurred in achieving access and plans to correct those problems, this was not included in the subcommittee's mark up.
33. Telecommunications Infrastructure Act of 1986, S. 1086, 103rd Cong., 1st Sess. (1993). The bill also contained two findings, first, that "a clear national mandate is needed for full participation in access to telecommunications networks and services by individuals with disabilities," and second, that "the obligations of telecommunications carriers include the duty to furnish telecommunications services which are designed to be fully accessible to individuals with disabilities in accordance with such standards as the Federal Communications Commission may prescribe."
34. S. 1822, 103rd Cong., 2d Sess. (1994).
35. Statement of Mark L. Goldfarb, Gallaudet University, Hearings on S. 1822 before the Senate Committee on Commerce, Science, and Transportation, 103rd Cong., 2d Sess. 3 (May 24, 1994).
36. H.R. 3636 also contained provisions for televised closed captioning, discussed in chapter 11.
37. The House Report accompanying the passage of H.R. 3626 was H. Rep. No. 559, 103rd Cong., 2d Sess (1994). Section 229(g) contained the disability language and Part 2 of the Report (at 118) discusses this section. The House Report on H.R. 3636 was H. Rep. No. 560, 103rd Cong., 2d sess. (1994).
38. Jenifer Simpson, "Telecommunications: White House Holds Disability Access Policy Forum," Word from Washington (UCPA Newsletter) (July/August 1994). Government officials who attended the forum included Dr. Katherine Seelman, director of the National Institute on Disability Research and Rehabilitation at the U.S. Department of Education, Larry Scadden of the National Science Foundation, and Sally Katzen, director of Information and Regulatory Affairs in the Office of Management and Budget. Several years later, Katzen would later be charged with approving the accessibility guidelines produced by the Access Board. Consumer leaders included Gregg Van-derheiden, Judy Harkins, Larry Goldberg, Jim Tobias, Deborah Kaplan, Jenifer Simpson, Paul Schroeder, Alan Dinsmore, Toby Silver, Donna Sorkin, Al Sonnenstrahl, and Frank Bowe. Larry Irving, the event's keynote speaker, had been a staunch supporter of the decoder circuitry legislation in his previous role on Capitol Hill.
39. Various consumer and disability organizations, letter to Congressman Bliley, February 7, 1995.
40. "New Senate Republican Policy Paper on Telecommunications" (released January, 1995).
41. On March 9 and 10, 1995, we faxed over the specific proposals for the disability access safeguards. Jenifer Simpson, UCPA, Alan Dinsmore, AFB, and Karen Peltz Strauss, NCLD, memorandum by facsimile to Katie King of Senator Pressler's office, March 9, 1995; Karen Peltz Strauss, NCLD, facsimile to Alex Vachon of Senator Dole's office, March 10, 1995.
42. 42 U.S.C. §12182(b)(2)(A)(iv); 28 C.F.R. §36.304. This Title III standard requires entities to remove architectural barriers where such removal is readily achievable.
43. 42 U.S.C. 12183(a) (Title III, applicable to public accommodations and commercial facilities).
44. At the time, the shift in federal roles proposed by the committee remained a mystery to us. We later learned that the change had been proposed by the late Paul Hearne, head of the Dole Foundation and a disability advocate who was familiar with prior successes of the Access Board to develop accessibility standards for buildings under other federal laws.
45. See Jenifer Simpson, UCPA, letter to Senator Dole, March 22, 1995.
46. S. Rep. No. 23, 104th Cong., 1st Sess. 53 (March 30, 1995). The report also mentioned the need to foster "the design, development, and inclusion of new features in communications technologies that permit more ready accessibility of communications technology by individuals with disabilities" (52).
47. 36 C.F.R. Part 1191, Appendix A.
48. See David Capozzi, director, Access Board Office of Technical and Information Services and Kathy Roy Johnson, Access Board legislation analyst, memorandum to Pam Holmes, Access Board member, November 8, 1995. In addition to the ADA's guidelines, the Board had used this approach to successfully promulgate Uniform Federal Accessibility Standards for federal buildings under the Architectural Barriers Act of 1968.
49. The Communications Act of 1995, H.R. 1555, 104th Cong., 1st Sess. (1995) was introduced by Congressmen Bliley and Fields.
50. See Karen Peltz Strauss, NCLD, memorandum to Cathy Reid and Mike Regan, House Committee staff, May 9, 1995, proposing to adopt the Senate language.
51. Settlement agreement among the United States, the Disability Rights Education and Defense Fund, the city and county of San Francisco, the San Francisco Forty Niners Limited, and the San Francisco Baseball Associates L.P, summary available at http://www.usdoj.gov/crt/foia/ca7.txt.
52. See "United Artists to Make Theaters Accessible to Moviegoers with Disabilities under Agreement with Justice Department," news release, April 16, 1996, http://www.usdoj.gov/opa/pr/1996/April96/176.cr.htm.
53. This time, Julie Carroll presented testimony on behalf of ACB, AFB, UCPA, and the American Rehabilitation Association. Statement of Julie H. Carroll, Hearings on H.R. 1555 before the Subcommittee on Telecommunications and Finance of the House Committee on Energy and Commerce, 104th Cong., 1st Sess. (May 11, 1995).
54. Pam Holmes, Ultratec, memorandum to Pat Browne, Office of Congressman Klug, July 21, 1995. This was followed up with various phone calls to Klug's office by the author.
55. 47 U.S.C. §251(a)(2).
56. See Karen Peltz Strauss, NCLD, memorandum on "Deletion of Prohibition against Private Right of Action," to Mike Regan and Cathy Reid, House legislative aides, November 30, 1995, with copies to legislative aides Katie King, David Leach, Colin Crowell, John Windhausen, and Pat Browne.
57. See, for example, Jenifer Simpson and Karen Peltz Strauss, CCD Task Force, letter to House-Senate Conference Committee, November 3, 1995.
58. P.L. 104-104 (1996), 110 Stat. 56, codified at 47 U.S.C. §255 (1996). See Conf. Rep. No. 458, 104th Cong., 2d Sess. (1996). The disability section was codified as 47 U.S.C. 255.
59. A number of legislative aides contributed to the success of the accessibility provisions, including David Leach, Gerry Waldron, Colin Crowell, Mike Regan, Catherine Reid, Lewis Roth, and Pat Browne in the House and John Windhausen, Kevin Joseph, Mark Buse, Donald McClellan, and Laura Tomash in the Senate.
Epigraph. Congressman Edward Markey (D-Mass.), Foreword in Telecommunications and Persons with Disabilities, Laying the Foundation, A Report of the First Year of the Blue Ribbon Panel on National Telecommunications Policy (1991).
* In fact, once designed without accessibility, some mainstream services could never fully be retrofitted. As an example, in 2004, the FCC would rule that using coins to make relay calls at payphones was not technically feasible and would no longer be required. An overview of the many years that the FCC grappled with this issue is contained in chapter 6.
* For example, under the ADA, places of public accommodation had to provide auxiliary aids, such as sign language interpreters, unless they could prove that doing so would impose an undue burden on their businesses.
* In the meantime, we rejected another version of the mandates proposed by Markey's office that would have allowed the FCC to prescribe standards for accessibility only to the extent that the Commission determined these to "be necessary or desirable in the public interest." History suggested that the Commission might use its discretion to impose few, if any requirements under so flexible a standard.
† The regional telephone companies were initially represented by John Connarn, who later retired and was replaced by Ron Stowe of Pacific Telesis. Initial rounds of negotiations included several CCD Task Force Members; Williams and Schroeder became the group's primary negotiators during the final rounds.
‡ These included the Telecommunications Policy Roundtable, a cross-consumer coalition of more than seventy consumer, civil liberties, education, library, and several national deaf and hard of hearing organizations dedicated to developing public interest principles of telecommunications policy; the National Information Infrastructure (N11) Advisory Committee, a federal advisory committee convened by Vice President Al Gore, whose membership included disability advocate Deborah Kaplan; and the Electronic Frontier Foundation, which held a conference on the disability impact of the legislative proposals in March 1993. In addition, the NAD had formed its own Telecommunications Committee, chaired by the NAD's Vice President Roz Rosen.
* In addition, written statements for the hearing record were submitted by UCPA and CAN, then chaired by Al Sonnenstrahl. In his testimony, Sonnenstrahl recommended the establishment of a new FCC division that could review all FCC rules for their disability impact, and could work with businesses to promote universal design in technological product and service development. A year later, the FCC created the Disabilities Issues Task Force for this very purpose.
* A later correspondence from Kathy Roy who worked at the Access Board (dated May 23, 1995, and addressed to the author) acknowledged the Board's limited authority in this area: "Having the Board develop rules for telecommunications services would exceed past responsibilities and would be inconsistent with the divisions of responsibilities."
* One or two of these drafts even included both the readily achievable and undue burden standards, providing multiple defenses to the new accessibility safeguards.
† As enacted by the House, the bill also required the FCC to make periodic determinations on the extent to which its disabilities access rules achieved access to telecommunications and information services. Although we hoped this provision would enable us to return to Congress at a later date if the readily achievable defense offered too much leeway in relieving companies of their accessibility obligations, this passage was removed from the final version of the bill by the Conference Committee.