About the Editor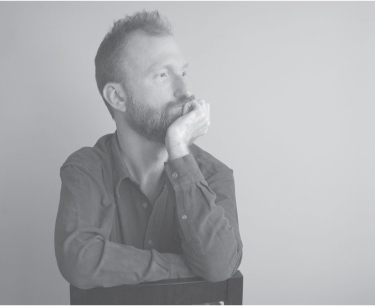 Photograph by Louis M. Miranda
Raymond Luczak was born and raised in Ironwood, a small mining town in Michigan's Upper Peninsula. Number seven in a family of nine children, he lost much of his hearing due to double pneumonia at the age of seven months. After high school graduation, Luczak went on to Gallaudet University, in Washington, DC, where he earned a B.A. in English, graduating magna cum laude. While at Gallaudet, he learned American Sign Language (ASL) and became involved with the deaf community.
Soon after graduating from Gallaudet, Luczak moved to New York City. In short order, his play Snooty won first place in the New York Deaf Theater's 1990 Samuel Edwards Deaf Playwrights Competition, which Tactile Mind Press published in 2004, and his essay "Notes of a Deaf Gay Writer" appeared as the cover story in Christopher Street magazine (November 1990). As a result of that piece, Alyson Books asked him to edit Eyes of Desire: A Deaf Gay & Lesbian Reader, which won two Lambda Literary Award nominations. Deaf Life Press brought out Luczak's first book of poems, St. Michael's Fall in 1995. Tactile Mind Press published two of his books in 2002: Silence Is a Four-Letter Word: On Art & Deafness and This Way to the Acorns: Poems. His novel Men with Their Hands won a first-prize grant from the Arch and Bruce Brown Foundation for Full-Length Fiction 2003. The book eventually won first place in the Project: QueerLit 2006 Contest. Suspect Thoughts Press will publish the novel in October 2007.
As a playwright, Luczak has seen thirteen of his plays performed in many cities, from New York to Los Angeles to London. Some of his plays include Whispers of a Savage Sort, Hippos & Giraffes, and Love in My Veins.
As a filmmaker, he directed the renowned ASL storyteller Manny Hernandez in his hugely successful DVD, Manny ASL: Stories in American Sign Language (2002). Luczak's first full-length documentary, Guy Wonder: Stories & Artwork, came out in 2003. His next documentary, Nathie: No Hand-Me-Downs, appeared in 2005. His second collaboration with Manny Hernandez, Manny: ASL for a Better Life, is expected to come out in 2007.
In September 2005, Raymond Luczak relocated to Minneapolis, Minnesota, where he is editing the forthcoming anthology Eyes of Desire 2: A Deaf GLBT Reader and finishing up his feature film Ghosted. His web site is www.raymondluczak.com.