A Brief Biography of Laura Redden Searing
LAURA CATHERINE REDDEN was born with the soul of a poet on February 9, 1839 to Littleton John Redden and Wilhelmina Waller Redden in a sparsely settled area of Somerset County near Princess Anne on Maryland's Eastern Shore.1 She was their oldest living child. Two younger brothers, Valerian "Val" Stuart and Alexander "Alex" Littleton would be added to the Redden family prior to Littleton's murder on the Mississippi River in 1848, which left Wilhelmina a widow. Letters hint at a family dispute as the reason for the absence of kin to come to Wilhelmina's aid. Perhaps it was the Waller family's lack of approval of the adventurous Redden as a desirable husband for well-born Wilhelmina, whose Waller heritage can be traced to the area's earliest arrivals.2
This tragedy of a father's murder, leaving a near penniless mother alone with three children, would be the first in the series of three major events that would ultimately free Laura Catherine to follow her life journey as a poet and writer. While his family felt Littleton Redden's loss deeply, there was now no authoritative male figure to curb Laura's future penchant for a life beyond domesticity.
Wilhelmina did what most women in her circumstances did and remarried Henry Ashbrook, who moved his new family to St. Louis, Missouri, where he had more accommodating relatives who provided a job. Ashbrook was a kindly stepfather and a hardworking man who did his best, but the family remained in impoverished circumstances. Wilhelmina bore six additional children, but only a daughter, Rose, ultimately survived to adulthood. Laura, in her letters, called herself "the big Sis" as other siblings were born. Laura never wrote of their deaths. Perhaps this early example of a woman's life seen through her mother's difficulties further nourished Laura's reluctance to accept the domestic life and drew her closer into a world of books when she wasn't helping her burdened mother. She expressed an early love of reading and reciting rhymes in a later series of autobiographical essays about the illness that took her hearing.
Laura Redden was nearly thirteen years old when "brain fever," probably spinal meningitis, left her deaf. The year is not in dispute; it was late 1851, just prior to Christmas. The doctor in attendance assured the family that Laura's hearing would return. After many months went by, Laura wrote that she had stopped using her voice, as any attempts she made to communicate by speaking brought shocked looks and cruel commentary from various unidentified family members.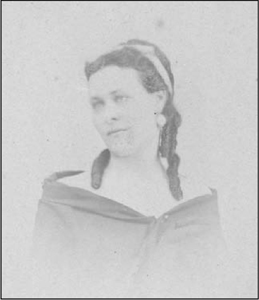 Soon, my school slate and chalk, or pencil and paper became my main method to communicate with others. It was as if I were born with a pen and paper in hand in which to express my thoughts. 3
Thus, the second heavily disguised opportunity to a future life in literary pursuits knocked, cloaked alongside a near-fatal and devastating illness. Becoming deaf and eventually, fortuitously, entering the world of deaf education opened up a life of literary potential for Laura Catherine Redden.4 At first, Laura adamantly refused to agree to leave home in order to attend the newly established Missouri Asylum for the Deaf and Dumb, a name she abhorred. "Who wants to go to any asylum?" Laura angrily wrote. "If I am sent there I shall, indeed, become Dumb."5
In actuality, the Missouri School for the Deaf (MSD) was established on the grounds of the nearby state lunatic facility, hence another historic example of mislabeling.6 Reluctantly, Laura finally enrolled in 1855, more than two years after her total loss of hearing. This proved to be a most providential step. At MSD Laura learned sign language and the American Manual Alphabet from bright, skilled deaf instructors. Her world was no longer frightening, lonely, and solitary. Deafness, the physical condition, and deaf education offered both the tools and the encouragement Laura needed to reconnect/reconstruct her changed physical circumstances with her early love of learning and literature. She received additional encouragement from William Dabney Kerr, a devout Presbyterian and MSD's hearing founder/ director, and Susan Kerr, his wife, who served as matron of the school.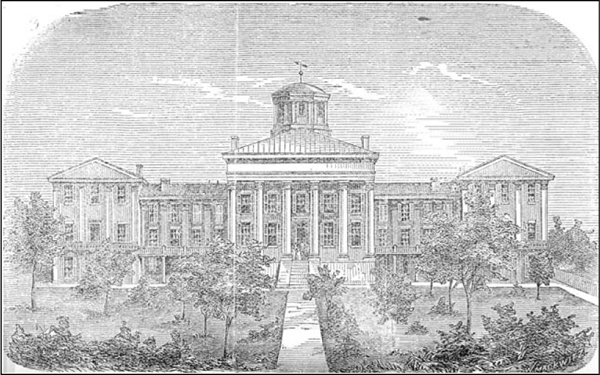 Throughout her time at MSD, Laura communicated through sign language and expressed herself in writing. Laura's letters indicate that Kerr himself taught his very bright pupil and he urged her to more advanced classics. In 1855, the library at MSD contained more than 1100 volumes and had subscriptions to 13 newspapers.7 In fact, the MSD library far surpassed that of her sister school, Westminster College, a Presbyterian college for young men. This college was founded in 1851 by Reverend William Robertson, who had earlier established a Female Seminary for young ladies. Students and teachers from all of these Fulton schools would play pivotal future roles in Laura Redden's life.8
After a year at MSD, Laura began to teach the younger students. She continued to study intensely and improve her sign language skills. In her letters home, she urged her family to do the same, "Please, please, Mama and Papa, learn the Finger Alphabet. The isolation and loneliness I feel when at home with you will end. My life is so full here among my teachers and friends. We can talk together."9
In 1858, Laura joined the First Presbyterian Church in Fulton.10 She expressed a deep spiritual need within herself (despite her mother's agnosticism) to her friend George Sluter, who had been devout since his childhood. Sluter, who attended Westminster and Princeton before becoming a minister, served as her youthful correspondent and instructor as she read and explored Old School Presbyterian traditions. Sluter and Redden were engaged twice in adult years, but they never married.
At about the same time (1857–1858), Laura began to submit poems to area newspapers and journals like Harper's Magazine. "I am now known as an Authoress," she wrote to her family in a plea for funds to purchase a new dress. "I have had to go into society more than I ever thought"11 Mrs. Kerr took special interest in this star pupil and bought her gloves or a new collar and cuffs to help retrim an old dress fashionably. As the 1858 graduation ceremony approached, Mrs. Kerr bought Laura a new lace bonnet.12
Each of the state-funded schools for the deaf held public events, or exhibitions, to demonstrate the capabilities of their students. To the general public, and often to their parents, children who were deaf were considered a major tragedy. Seeing bright-eyed pupils demonstrate newly taught skills and accomplishments assured both parents and society that funds were well spent. Laura was frequently exhibited as an example of what deaf education could achieve and was undoubtedly the Missouri school's first star pupil. Privately, Laura worried about her peers' opinions of her growing fame and, perhaps, about "becoming too proud." Yet, she deserved to be proud. Her written essay on the benefits gained from deaf education and a poetic tribute to her teachers were published in the American Annals of the Deaf (see "A Farewell," p. 67).13 Upon graduation, Laura was offered a paid teaching position at MSD, but she politely declined. She also considered marriage proposals from several suitors, including one of her teachers, but a no to marriage came easier. Laura wanted other options in her future.
In early 1859, Laura Redden was offered a position as the Art and Literary Editor of a Presbyterian-influenced periodical based in St. Louis, where she returned to live with her family. Two of the editors were Presbyterian clergyman, and the third was a former Westminster College professor who knew and used the manual alphabet. He often signed the Sunday sermons into Laura's hand. The Presbyterian had hired the young convert on her own merits. Around 1860 Laura began to assemble her poems—she had sent many to friends and area periodicals but had not kept copies herself. She planned to publish the poems in a book, an idea perhaps sparked by the encouragement of Lydia Sigourney, a well-known and successful writer. Sigourney responded to a great deal of correspondence, often giving advice to young writers of the day.14
The political debate and growing unrest spreading through the United States did not escape the state of Missouri. The majority of citizens of the so called "free" state of Missouri were slave owners, originally from southern states, who held strong pro-slavery, agrarian-economy-influenced southern beliefs and who possessed deeply felt states' rights opinions. Slaves were present both at the Missouri School for the Deaf and in Laura Redden's St. Louis home.15 MSD was located in Calloway County, where the citizens were strong Southern supporters. It became known as "the Kingdom of Calloway" during the Civil War when residents declared its sovereignty from the state of Missouri. When Missouri did not secede from the Union, Calloway County seceded from the state and the Union.16
Missouri officials and politicians who supported the Union attempted to control the secessionist fervor by a series of ill-timed and unpopular restrictive actions. Laura Redden began to address such issues in poetic form and in various opinion pieces she penned under a new name. She began, in her own words, "in a moment of girlish caprice," to author these opinions under the name, "Howard Glyndon."17 Redden, as Glyndon, urged calm heads among her readers lest they be drawn into war by hot heads on both sides serving their own self-interests. "The majority of the people in Missouri want peace, not war," she proclaimed.18 Laura Redden's decision to assume a pen name was not merely a matter of hiding her gender. To see one's own name in print for any reason was contrary to societal values. Almost everyone whose pen engaged in public debate assumed another name.
By 1860, Laura Redden was no longer a mere schoolgirl offering poetry and literary reviews. She was writing editorials in the pages of the widely circulated St. Louis Republican, a newspaper that boasted coeditors on both sides of the growing conflict. One day, in order to further the Southern and secessionist causes, a rival newspaper, the State Journal, printed a front page expose of the true identity of Howard Glyndon: He was not a learned statesman; instead, "he" was a young woman, and, a deaf woman at that! The State Journal's attack does not survive, nor did Laura keep a copy, but Howard Glyndon's response in the St. Louis Republican admonished her critics thoroughly. Instead of silencing her pen as had been planned, what she termed the "unchivalrous attack" made front-page news and the Howard Glyndon by-line became well-known throughout Missouri.19
Civil unrest, fear, and chaos were rampant in 1860–1861 St. Louis. Numerous citizens had been killed in various violent incidents, and many were placed under arrest at the whim of officials. The Civil War began with several swift Confederate victories, mostly in the eastern United States. The August battle at Wilson's Creek in Missouri also resulted in a Confederate victory. Union commander Nathaniel Lyon was killed and the outmatched Union soldiers retreated to St. Louis. Major John C. Fremont retaliated by proclaiming martial law and freeing all slaves owned by Confederate citizens. As the Civil War opened fire in her own backyard, Laura Redden, left home and family in September of 1861. She traveled alone by train and, as Howard Glyndon, became the official war correspondent in Washington City for the St. Louis Republican. During the war Howard Glyndon communicated troop and battlefield incursions, reported the political news, and wrote about noted Washingtonians, including Abraham and Mary Todd Lincoln, various generals, and politicians. Redden never hid her gender nor her deafness. She was well-known and respected by other journalists and mention of her presence can be found in a number of Civil War memoirs.20
In 1862, Laura edited and published her first book, "Notable Men of the House," a collection of biographies of the elected members of the House of Representatives. In 1863, at the height of the deadly conflict, she was hired by a music publisher to write the lyrics to a Missouri troop song ("Belle Missouri") in response to the popular song, "Maryland, My Maryland," whose ninth verse exclaimed, "She is neither dead, nor Deaf nor Dumb." Both were sung to the German tune "O Tannenbaum" or "O Christmas Tree," a common practice of putting new lyrics to a well-known, singable tune. "Belle Missouri," for which Laura Redden is unfortunately best known, is not a poem, though it is often falsely termed that. One can only speculate at the thoughts in her mind as she "took sides" against her beloved state of birth. Maryland, like Missouri, was under martial law, and its populace was equally divided between Northern and Southern loyalists, yet Redden remains forever cast in the history books as the patriot "poet" of only tumultuous Missouri.21
In early 1864, Idyls of Battle and Poems of the Rebellion, possibly the first volume of poetry on the Civil War itself and Redden's first printed poetry collection, was published.22 The following verse appears on the title page:
God! how this land grows rich in loyal blood
Poured out upon it to its utmost length;
The incense of a nation's sacrifice—
The wrested offering of a nation's strength!
It is the costliest land beneath the sun!
'Tis priceless, purchaseless! And not a rood
But hath its title written clear, and signed
In some slain hero's consecrated blood!
Howard Glyndon's poems also appeared in Frank Moore's anthology, Lyrics of Loyalty, alongside other well-known poets and writers of the day— Alice and Phoebe Cary, Edna Dean Proctor, Lucy Larcom, Harriet Beecher Stowe, W. C. Bryant, Julia Ward Howe, John Greenleaf Whittier, and Oliver Wendell Holmes.23 Howard Glyndon's poetic expressions on events, persons, and tragedies during the war appeared in countless magazines and newspapers. Her mail brought frequent fan letters from soldiers, their sweethearts, family members, and the public. Poetry was at a zenith in popularity and a treasured art form. President Abraham Lincoln penned a testimonial to Laura's poems, calling "some very pretty." Howard Glyndon was a widely popular and respected name.24
Her versatile pen knew little rest. Asia Booth Clarke, wrote in her memoir that "the deaf poetess" Laura Redden helped her brother, the actor John Wilkes Booth, write a sonnet for a lady friend and that Booth was also learning the manual alphabet to better communicate with Redden.25
The third factor enabling Laura's literary success was the deadly Civil War itself. The devastation begun by easily spewed red-hot political rhetoric ultimately took more human lives and wrought more destruction than any other American conflict. The perverse tragedy of the war also brought unprecedented opportunities for blacks and Northern and Southern women. They assumed new roles, found new work, and compelled the initiation of new reforms. During the Civil War, women also fought as soldiers; served as spies; cooked, fed, nursed, and sewed for thousands of wounded soldiers; endured unspeakable hardships for their children and homes; and founded hospitals and organizations that continue to serve society today.26
For Laura Catherine Redden, a gifted woman writer who was also deaf, the Civil War allowed her entrance to an established place within the emerging profession of newspaper journalism, where a gifted pen found a welcome niche within the hearing world. Laura Redden held her own among her hearing peers and was accepted and respected as a writer wherever she traveled and lived throughout her life. She felt at home in Washington, in New York's journalism and literary circles, in European salons, and in the American writer's enclaves led by Celia Thaxter, Ina Coolbrith, Jane "Jennie June" Croly, and Mary Clemmer Ames. Her professional correspondents were a who's who in the world of literature and included Bayard Taylor, John Greenleaf Whittier, Charles Dana, Whitelaw Reid, Horace Greeley, Robert Louis Stevenson, Lydia Sigourney, Joaquin Miller, Samuel Clemens, Mary A. M. Cramer, and Angie Fuller Fisher. Cramer and Fuller, both poets, were also deaf.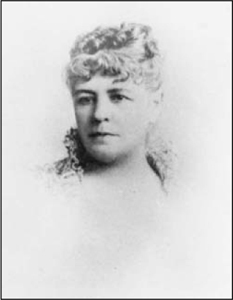 For the first time in her life, Laura Redden had her own growing bank account. Then tragedy struck—her beloved mother, Wilhelmina, died in late 1864. Redden penned several poetic tributes to her deeply mourned mother (see p. 70). Suddenly another door of opportunity opened. Laura had longed for additional education, but postsecondary education was not yet available for deaf women. The National Deaf-Mute College (now Gallaudet University), which was first established during Lincoln's administration in 1864, did not formally admit women until 1881. The alternative was to travel. With less than a week to prepare and to pack, Laura accepted an offer to travel as a companion to Clara Hastings, who was accompanying her father on an extended trip. They sailed in March of 1865 for a European Grand Tour and Laura remained in Europe for nearly four years. She was in Rome when word of Lincoln's April 16, 1865 assassination by John Wilkes Booth reached the world at large.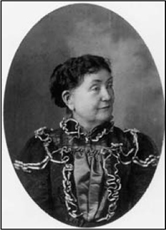 Laura Redden read and wrote in five languages in addition to English and American Sign Language (ASL). She wrote research articles and undertook translations to support her European studies and living expenses. Always, always, there were new poems as tributes to mentors and monuments, gardens and gravesides, and, too often, frequent bouts with illness. Laura had experienced breathing difficulties since her childhood illness. She left the Hastings and the turgid Paris air for Rome. While onboard a ferryboat, she met a woman who was deaf but who could read lips. In France and in Italy she met with and visited various deaf schools and teachers. Oralism, the methodology of teaching speech and lipreading to those who are deaf, was on the rise.27
In Capri in 1867, Laura met the Irish artist Michael George Brennan, who had tuberculosis and had gone to Italy for his health and to establish a studio. In later years she would describe Brennan as the love of her life, although she had at least two formal engagements prior to sailing to Europe. Within ten days after their first meeting, they were engaged.28 They made plans to marry, but Laura was hesitant to set a date, worried over whose career would be subjugated. Laura had seen the changes a marriage could bring to a woman's life. She was thirty years old and thoroughly enjoying her freedom and independence. The thought of living abroad forever, permanently leaving America and her remaining family, caused her to remain uneasy and unsure despite her deep love for the talented young artist. Leaving her trunk in Italy, she decided to return to the United States. She had a wealth of poetry and essays she hoped to publish, in addition to a growing interest in studying the new methodology of lipreading and speech. Her breathing difficulties often interfered with her work. Brennan reluctantly agreed to allow her some time. Two years passed. We can only speculate what differences ultimately kept the two apart because Laura kept none of Brennan's letters. He also left Italy to undertake some patron requested commissions in far-off Algiers, where fate would ultimately seal their covenant.
By 1871 Laura had published a translation from the French of Le Petit Garçon (A Little Boy's Story) for her publishers, had begun to assemble another poetry collection, had taken a job with the New York Evening Mail, and had entered the Clarke Institution for Deaf Mutes in Massachusetts. Then a fateful letter arrived from a mutual friend informing Laura of Brennan's sudden death and subsequent burial in Algiers. Laura grieved deeply over his loss and penned several poetic tributes to him.
Throwing her efforts into improving her speech, Laura moved to Boston, where she first met and began lessons with the young Alexander Graham Bell. Bell had come to the United States to promote his father's method of teaching articulation, called "Visible Speech." With Bell, Laura was able to correct her undiagnosed and faulty breathing patterns that had so marred any understandable speech. Her articulation improved. She wrote to friends that she had regained the use of her voice and was no longer the object of shocked or pitying stares if she spoke. The preferred mode of communication used in deaf education was shifting from manual (signed language) methods to oral (spoken) methods. Laura Redden was in the midst of its tumultuous change as she, along with thousands of other persons who were deaf, began to explore oralism and lipreading. In July of 1873, Laura enrolled at the Whipple Home School in Mystic, Connecticut, to concentrate on improving her lipreading skills, which she was never able to master. Nevertheless, Redden testified on behalf of the new method's need for funding just as she had supported continued funding for the Missouri School for the Deaf. What transcripts can be found include comments about the "striking appearance or pleasant looks of," even the "charm and attractiveness of Miss Redden."29 Laura Redden was a progressive, forward-looking person. She never, ever advocated one methodology over another and instead frequently urged that each deaf person's individual needs and/or wishes be the decisive factor in determining choices in their education.
During the early 1870s Laura was a welcome member of poet Celia Thaxter's Isle of Shoals summer salon that included the Cary sisters, John Greenleaf Whittier, Lucy Larcom, and others.30 In 1874, she published a second volume of poetry, Sounds from Secret Chambers, a title some critics found "suggestive."31 The book's epic poem, Sweet Bells Jangled is her longest known work. She began a new series of travels. Her first stop was a visit to friends in Fulton, Missouri, then a visit to family in New Orleans, and finally, a trip to Cuba. Again she considered marriage with an old beau. On her return to New York City in 1875, Laura rejoined the staff of the Evening Mail. She wrote a column advocating suffrage and a column about Sorosis, the woman's literary club begun by "Jenny June" Croly and Lillie Devereux Blake, two colleagues among the newspaper elite of New York literati.32
On August 9, 1876, at 37 years of age, Laura married Edward Whelan Searing, a hearing attorney who was the son of a well-respected Quaker and New York State legislator. The wedding took place at a friend's home in Mystic, Connecticut. While they honeymooned in eastern Canada, Nova Scotia, and Prince Edward Island, the bride sent regular columns to her editors. Their first child was stillborn in 1877. A healthy daughter, Elsa, arrived in May of 1880 when Laura was forty-one. Within days after the infant's birth Laura traveled to the small Quaker enclave of Sherwood, near Auburn in upstate New York, to the home of Edward's widowed ailing mother. Edward visited infrequently. Laura maintained the entire household, cared for her infant, and continued to write. She began a close friendship with the Sherwood-based abolitionist Emily Howland and her family.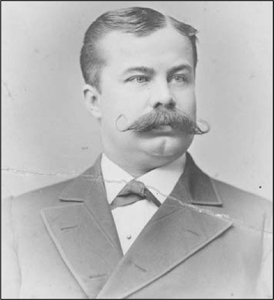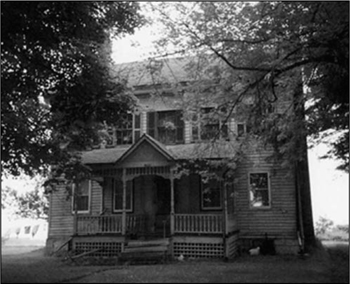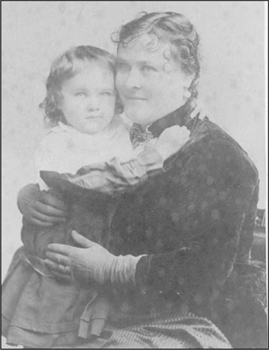 The Searings' marriage was not a success. Deaf friends later told Laura they had never liked Edward Searing's looks. In 1883 Laura, with Elsa, returned to Washington, D.C., where Elsa was enrolled in Alexander Graham Bell's experimental kindergarten with both deaf and hearing children. Laura knew the marriage was over; however, Edward refused to give her custody of their child if she left him, and he ordered her to return to New York. Instead, Laura and Elsa fled to Chicago, Illinois. Assisted by Dr. Phillip G. Gillett, superintendent of the Illinois School for the Deaf, mother and daughter joined 200 teachers and others who were traveling by special train to a July 1886 convention of teachers of the deaf in San Francisco; Laura remained in California for the rest of her life. Ultimately Edward Searing suffered financial ruin, public humiliation, and a sheriff's auction of their household goods. Laura divorced him in 1894; he died in New York in 1908.
Once more, Laura's stubborn independence and resiliency was aided by the intervention of supportive friends associated with the California School for the Deaf (CSD) in Berkeley. Laura and Elsa settled in Santa Cruz in 1887, in a small home on a cliff overlooking the ocean. Laura took in boarders and wrote whenever and whatever she could.33 Since the stress of the Sherwood years, Laura had been plagued by a painful neuralgic condition in her right arm and shoulder. Little Elsa literally became her mother's right arm, often interpreting for her when necessary in sign language. The remote Santa Cruz seashore and dense hillsides became Elsa's youthful playground. They kept a horse, chickens, goats, and a host of pets. Laura's little dog Bebe provided a warning system when Elsa was not at home.
Laura Redden Searing wrote when she could hold a pencil. Slowly, laboriously, she composed poems about the area, especially its beauty and the wonders of the nearby ocean she so dearly loved. The 1890s were difficult economic times for many; forgotten by all but close friends, and too far away from her established literary contacts and publishers, somehow Laura and her daughter endured and survived. Through the intervention of CSD friends, sixteen-year-old Elsa was enrolled in Miss Head's School in Berkeley, where she lived with the Charles Perry family. Laura remained alone in Santa Cruz. In 1897, she published Of El Dorado, a small collection of selected California poems. One of these poems, "The Hills of Santa Cruz," includes a note from John Greenleaf Whittier written in December 1887. This volume brought in some badly needed funds. Ina Coolbrith, the noted California poet, became a close friend and supporter, although she too was suffering financially after losing her long-time Oakland Library position.34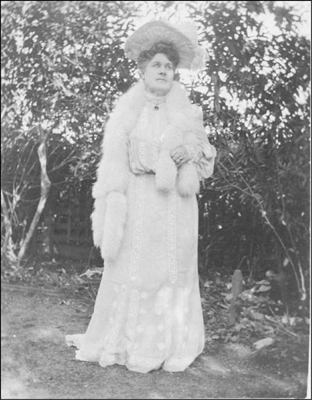 Elsa clearly had inherited her mother's independent spirit, determination, and beauty. At eighteen, Elsa Waller Searing sailed alone to Alaska in search of her own golden opportunity in those early prospecting years. She met and married attorney John Labbe Mc Ginn, whose successful business and legal interests provided a secure and successful family life. They had comfortable homes in Alaska, San Francisco, and eventually, in San Mateo and on the Russian River in California. Their two children, Laura and John, brought a wealth of joy and an inner peace to Laura's last years as she lived and traveled with Elsa and her family. In 1908 Laura won an Alaskan newspaper poetry contest for a poem depicting a sled-dog race.
In 1921, Elsa attempted to re-establish her mother's lost prominence in the world of nineteenth-century literature by commissioning the book Echoes of Other Days, a selected assemblage of about half of Laura's wealth of poetry. The introduction omits much of the reality of Laura's well-lived life and glosses over any personal challenges. Two years following the publication of this book, Laura Redden died on August 10, 1923, after a cerebral hemorrhage. She was eighty-four years old. She is buried in Holy Cross Cemetery in Colma, California. Her tombstone is inscribed with the following verse:
Hush thee, hush thee heart;
Lie still within my lonely breast,
For soon shall come a time when thou
And I shall be laid well at rest.
There must be fairer fields for us
Beyond the mists of human ken. 35
A few turn-of-the-century anthologies include a poem or two by Howard Glyndon. The Deaf community always knew of the legend of Laura Redden, but without reprints or accurate biographies, the story of Laura Catherine Redden Searing remains largely unknown. This landmark publication is a first step in restoring her gifted pen to today's readers.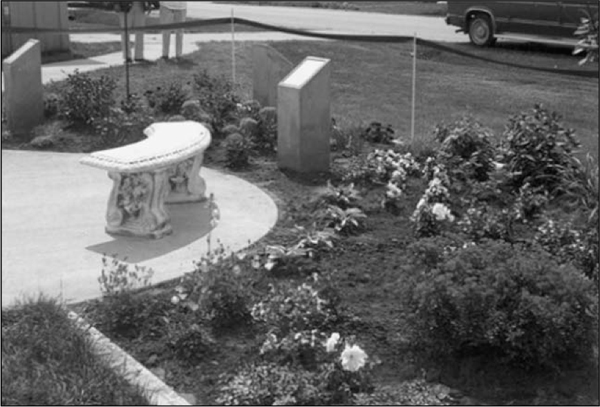 Notes
1. Many sources cite Laura Redden's birth year as 1840, but evidence from her own letters shows that the correct year is 1839: "I have to undo the work of 17 years" (Laura C. Redden (LCR) to childhood friend and one-time fiancé George Sluter, February 17, 1856); "I'm 20 years old, 'tis true and time to make decisions" (LCR to Sluter, April 17, 1859); "be nineteen next month" (LCR to Henry Ashbrook, January 9, 1858). Laura Catherine Redden Searing Papers, Western Historical Manuscript Collection, University of Missouri-Columbia Library (hereafter cited as LCRS Papers).
2. Conversations and correspondence during 1997–1998 between the author and Meredith Johnson, Somerset County historian and genealogist at Teackle Mansion, Princess Anne, Maryland. Nearby Wallertown Road is believed to be named for the family of Wilhelmina Waller Redden Ashbrook. Several reference biographies on Redden claim she is a direct descendant of English poet Sir William Waller (see Matthew S. Moore and Robert F. Panara, Great Deaf Americans, 2d ed. [Rochester, N.Y.: Deaf Life Press, 1996] and John Vickrey Van Cleve, ed., Gallaudet Encyclopedia of Deaf People and Deafness [New York: McGraw Hill, 1987]). Such a connection cannot be substantiated. In the 1920s, Redden's daughter Elsa hired several experts to trace the veracity of that claim, but they were unsuccessful. Recent searches, including one by the author, have also proved inconclusive.
3. This quote is from "After Years of Silence: I," an undated newspaper clipping (LCRS Papers). In the 1870s Laura wrote several autobiographical essays about her early and then current experiences with deaf education methods. She was frequently expected to explain and/or justify her skill with the written word in context with her age and onset of deafness.
4. Formal deaf education in the United States can be traced to the establishment of the American School for the Deaf in Hartford, Connecticut, by the Reverend Thomas Hopkins Gallaudet and deaf teacher Laurent Clerc in 1817. By 1855 fifteen schools for deaf children had been established in the United States. See Jack Gannon, Deaf Heritage (Silver Spring, Md.: National Association of the Deaf, 1981) for an overview of the establishment of these schools.
5. LCR to Sluter, May 1855, LCRS Papers. LCR also wrote to her parents from Pekin, Illinois, asking, "How can you send me to any old asylum?" (May 16, 1855, LCRS Papers).
6. Richard Reed, Historic MSD: The Story of the Missouri School for the Deaf (Fulton, Mo.: Richard D. Reed, 2000).
7. William Dabney Kerr, "Annual Report," in 3rd Biennial Report ( Jefferson City, Mo.: W. A. Curry, 1857–58), 22. Kerr reported that the school had eighty pupils, four assistant instructors, a girl's matron, and several female assistants. Kerr describes the school as being in a prosperous and promising condition. See also Reed, Historic MSD.
8. William E. Parrish, Westminster College: An Informal History, 1851–1969 (Fulton, Mo.: Westminster College, 1971). The Westminster students had two literary societies, the Philogics and the Philalethians. Letters indicate that Laura and several other young women were considered members of the Philalethians. The interaction among the Fulton schools' diverse student bodies, akin to today's main streaming methods, is remarkable for the time. What these schools practiced in the 1850s demonstrated what could be achieved when deaf and hearing students of both genders interacted, including respecting each other's individual needs. Laura maintained friendships with girls from the Female Seminary, all hearing students, and attended numerous activities at Westminster. In turn, many of those students visited and socialized at MSD, according to a number of letters in the LCRS Papers.
9. LCR to Wilhelmina Redden Ashbrook, 1856, LCRS Papers. Laura also taught the "finger"alphabet to her little sisters and urged them in her letters home to practice and not to forget. No letters reveal whether her two brothers or her parents ever learned signed language.
10. Laura Redden became a member of the First Presbyterian Church in Fulton, Missouri, in May 1858 prior to her graduation. She was its 500th member and was admitted by a "Written expression of faith," probably an essay. The entry in church records also notes she was "baptized as an infant" but with no denomination. Mary Virginia Baker of Fulton generously allowed me to search for and document this event from the original church records.
11. LCR to parents, 1858, LCRS Papers.
12. Missouri law provided for only three years of paid education, or a total expenditure of $240, for each deaf student. In 1860 the law was changed to allow for seven years of schooling. Henry Ashbrook, Laura's stepfather, paid her $80 annual tuition. No distinction was made between state-funded and paying students. Until an annual allowance was provided, the Kerrs often used their own limited funds to clothe and meet the other needs of enrolled students. Laura's family-paid tuition was a rarity; most students were state-supported (Reed, Historic MSD).
13. LCR to mother, December 20, 1857, LCRS Papers. "A Farewell" was originally published in the American Annals of the Deaf 10 (1858): 175–76.
14. LCR to Sluter, April 1860, LCRS Papers. For a brief introduction to Lydia Sigourney, see Sandra A. Zagarell, "Lydia Howard Huntley Sigourney," in The Heath Anthology of American Literature, 4th ed., Paul Lauter, general editor (Boston: Houghton Mifflin, 2002).
15. "There are six Negroes belonging to the Inst." (LCR to parents, June 10, 1856, LCRS Papers); "I reached here [school] last evening. Everybody was so glad to see me. Even the colored people" (LCR to parents, October 20, 1857, LCRS Papers). Several women slaves were present in the Redden household along with one or more hired girls. Wilhelmina delayed a family trip on one occasion while awaiting the imminent birth of a slave woman's child. During the Civil War, Wilhelmina wrote to Laura of her concern that a slave might be freed if the family traveled outside Missouri (LCRS Papers).
16. Gannon, Deaf Heritage, 28.
17. The only explanation for the name came in the preface to her 1873 book, Sounds from Secret Chambers (Boston: J. R. Osgood): "In letting these Sounds go abroad I hesitate whether to accompany them by that name which, adopted in a moment of girlish caprice, was fated to be the one by which the world should know me best, or by that which is rightfully mine. I remember that the one will represent me to some, and the other to still others, while a few know me by both. The two names are typical of my double existence as a woman and as an author. In my double character I give my rhymes into the hands of—may I hope that I shall find the terms synonymous?—friends and readers." It is signed, as are all of her books except the first edition of Notable Men of the House, (New York: Baker and Godwin, 1862), "by Laura C. Redden" with "Howard Glyndon" in smaller typescript and in parenthesis. In 1897, Of El Dorado (San Francisco: C. A. Murdock) again reversed the order with Howard Glyndon dominant to Laura's name.
18. Howard Glyndon, "Appeal from Judge to Jury," St. Louis Republican, June 17, 1861, p. 1.
19. Ibid.
20. Ishbel Ross, Ladies of the Press: The Story of Women in Journalism by an Insider (New York: Harper and Brothers, 1936), 332. See also Maurine Beasley, "Pens and Petticoats: The Story of the First Washington Women Correspondents," Ph.D. diss., George Washington University, 1974. Beasley also notes Laura's presence among Washington reporters.
21. "Maryland, My Maryland" was written by James R. Randall in 1861. Randall was a native of Maryland but was living in Louisiana when he wrote the song. I first began to think about why Laura Redden was chosen to write the lyrics to "Belle Missouri" after hearing a paper presented by Meg Galante De Angelis at the Society for Women and the Civil War convention in 1999. I strongly believe that the words "deaf and dumb" in the ninth verse were relevant to the choice of Laura Redden as the lyricist. The Civil War was fought with any weapon available to attack the other side. I also believe she got additional pleasure out of responding to such inane and derogatory rhetoric, albeit quite common for the time and too often still true today. Deaf does not also mean dumb or of low intellect.
22. Howard Glyndon, Idyls of Battle and Poems of the Rebellion (New York: Hurd and Houghton, 1864).The title page reads Howard Glyndon, with Laura C. Redden in parenthesis and smaller typeface. The book spine reads Redden. The list of subscribers (people who had prepaid for their copy) begins with Abraham Lincoln and is a coterie of notable men. The dedication reads as follows: "To One whose quiet words of praise would make me proudest of all; but whose name is too sacred to be written upon this page; Who was to my past, in the highest sense of the words, Friend and Counselor, and whose presence in the hereafter will be dearest to me, after God's, I consecrate this, My First Endeavor. Shall not the earnest spirit plead for the untried hand?" I believe she meant this for the Reverend George Sluter, youthful friend and twice formal fiancé, who wrote several essays for her Presbyterian column under the pen name of "Earnest Spirit" or "Earnest Lee." Sluter, through his letters, was clearly her most trusted and her closest friend/brother/ father figure.
23. See Howard Glyndon, "After the Victories," in Lyrics of Loyalty, ed. Frank Moore (New York: G. P. Putnam, 1864), 266–68. Three other poems in the volume are possibly hers.
24. Lincoln's full quote is as follows: "At the request of the author, I have glanced over these poems, and find them all patriotic, and, some very pretty." See Ina Coolbrith, "Howard Glyndon," California News, January 8, 1898. In 1872, Civil War veteran Luman H. Tenney, who was employed by the Jay Cooke Co. to establish a pivotal railroad town in Minnesota's Red River Valley, chose the name of "Glyndon in honor of Civil War poet, Howard Glyndon" (Roy Johnson, Fargo Forum, 1958). In 1995, the Minnesota Women's History Month Project, coordinated by me, and the Clay County Historical Society of Moorhead, with funds from the Minnesota Humanities Commission and the NEH, installed and dedicated a Poet's Garden designed by Nancy Goodman of Stillwater, Minnesota, in the city park to honor the Civil War poet. After conducting extensive research, I have found no other city named for a woman writer in the U.S. during her lifetime. Visitors are welcome.
25. Asia Booth Clarke, John Wilkes Booth: A Sister's Memoir, edited and with an introduction by Terry Alford ( Jackson: University Press of Mississippi, 1996). Laura Redden wrote of her friendship with John Wilkes Booth in several journals and letters. She was in Europe when Lincoln's assassination by Booth became known. "I considered both my friends," she wrote in one diary entry of April 1865.The author expresses her gratitude to Sara Bartlett for sharing this information on Booth.
26. Eileen Conklin, editor, The Journal of Women's Civil War History: From the Home Front to the Front Lines, 2 vols. (Gettysburg: Thomas Publications, 2000–2001). See also, DeAnne Blanton and Lauren M. Cook, They Fought Like Demons: Women Soldiers in the American Civil War (Baton Rouge: Louisiana State University Press, 2002). The scholarship evolving from the annual Women and the Civil War conferences held at Hood College in Frederick, Maryland, since 1997 has greatly enriched our knowledge of women's roles during the conflict and inspired these and other in progress publications. For information, contact the Society for Women and the Civil War, P.O. Box 392, Fredericksburg, Virginia 22404.
27. See Harlan Lane, When the Mind Hears: A History of the Deaf (New York: Vintage Books, 1984). Lane presents a concise history written from the perspective of those who were caught in the methodology wars.
28. A Rome newspaper printed in English noted the romantic story in a gossip column (Unattributed, undated, LCRS Papers).
29. Redden testified before the Connecticut Legislative Committee on behalf of the Whipple School in 1873. No transcripts were kept; clippings can be found in LCRS Papers.
30. Jane Vallier, Poet on Demand: The Life, Letters, and Works of Celia Thaxter (Portsmouth, N. H.: Peter E. Randall, 1994). See also Sharon Paiva Stephan, One Woman's Work: The Art of Celia Thaxter (Portsmouth, N. H.: Peter E. Randall, 2001).
31. The title page of Sounds from Secret Chambers lists the author as Laura C. Redden, with Howard Glyndon in smaller type and in parenthesis. The added inscription, "From the deep chambers of the heart," apparently did not mollify the reviewers. The criticisms and reviews are pasted into one of Laura's scrapbooks and can be found among the LCRS Papers.
32. Jane Cunningham Croly (1829–1901), whose pen name was "Jennie June," was probably the first woman journalist to syndicate her materials. She believed economic independence for women was more important than suffrage. Croly was a founder of Sorosis, a woman's literary club that Laura often attended when in New York City. Croly also founded the Women's Press Association in 1892. Her husband David Croly and Laura were colleagues on two New York periodical staffs. Lillie Devereux Blake (1833–1913) was from St. Louis and she was also in Washington during 1861–62 serving as a journalist for a New York paper. Blake was an active clubwoman and suffragist in New York City and the author of 500 short stories and novels. One of these women first introduced Laura to Edward Searing.
33. Mildred Albronda, Douglas Tilden: The Man and His Legacy (Seattle: Emerald Point Press, 1994). Douglas Tilden's parents, Dr. William P. Tilden and Catherine Hecox Tilden, were both from pioneer California families. Tilden's maternal grandparents, the Hecoxes, lived near the Santa Cruz lighthouse and they welcomed Laura and Elsa. See also Sheila O'Hare and Irene Berry, Santa Cruz (Charleston: Arcadia Publishing, 2002), 15.
34. Glyndon, Of El Dorado, 25. Ina Coolbrith began publishing poetry at the age of sixteen. She became a California legend during her twenty years as salon mistress of the Bohemian Club and as librarian of Oakland's library, where she presided over gatherings of such distinguished writers as Bret Harte, Ambrose Bierce, Joaquin Miller, and others. Coolbrith helped Redden to re-establish herself after her move to California and frequently counseled young Elsa. See Raymond Wood and Josephine De Witt Rhodehamel, Ina Coolbrith: Librarian and Laureate of California (Provo, Utah: Brigham Young University Press, 1973).
35. The inscription was printed in the February 1924 Deaf Mutes Journal thanks to Pansy J. Abbott, who had seen it in the San Mateo News Leader.